Posted on 18, August, 2015
Last Modified on 02, March, 2022
Shop Products from This Article
While you should enjoy the last weeks of summer, you can't completely shirk your back-to-school planning. Building the foundation for a successful school year starts before the first bell rings on day one. To help teachers get ready for the first day of school, here's our helpful back-to-school checklist.
1. Overplan Your Lessons
When it comes to your first week's lesson plans, do as much as you can before you even set foot in the classroom. The beginning of the school year is hectic and you finding time to create daily lesson plans may be difficult. Give yourself a few weeks' worth of daily lesson plans for a buffer. Then, once you get into the groove, you can return to your normal lesson planning routines.
2. Create a Discipline Plan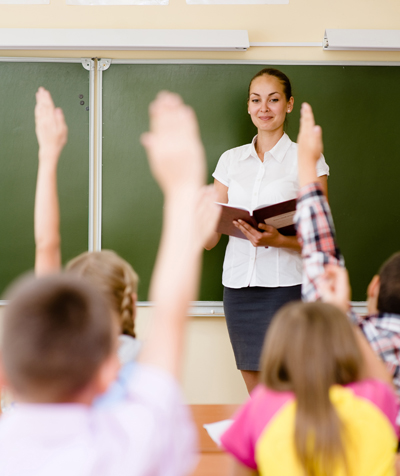 A discipline plan is more than just a list of rules: it is your opportunity to explain and emphasize the expectations of students' behavior and performance in the classroom. Having a clear and understandable system of punishments and rewards from the beginning of the school year is invaluable in cultivating students' accountability for their own actions.
Display your discipline plan prominently on the wall or on your whiteboard for the entire year. For best results, have a maximum of three to five rules and/or responsibilities as it's easier to remember things in groups of five or fewer items. If your discipline plan is a bit more extensive, create different sections with three to five points in each.
3. Folders for Substitute Teachers
You don't expect to be out during the first few weeks of school, but that doesn't mean you shouldn't plan for it. Putting together a folder of essential materials and information for substitute teachers is a high priority for seasoned educators. This "survival kit" can include lessons plans for the day, routines and procedures, seating charts, and other necessary information.
4. Prepare All Supplies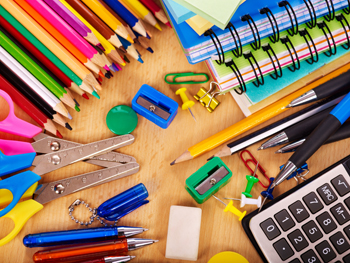 No general goes into battle without the proper gear and no teacher steps into the classroom without the necessary supplies. Stock up on notepads, pens, pencils, dry erase markers, paper, folders, tissues, and anything else you may need.
Don't forget to take inventory of your students' supplies, too. School districts' contribution to classroom supplies varies greatly, so do your research to figure out if supplementary supplies are needed. Create a wish list of supplies to send home to parents if you don't want to fund it all yourself.
Check out these handy supplies for your classroom:
5. Set Up Your Classroom
Configuring your classroom involves more than just pushing desks around and throwing books into bookcases. Your classroom setup should be thoughtfully and tactfully planned to best suit your needs as well as your students' needs. Everything from the position of the whiteboard , to how you organize your room's library, to decorations needs be done with purpose to provide students an effective and comfortable learning environment. Don't wait until the day before school starts to patch your room together: set up your classroom as soon as possible.
6. Arrange Desks and Seating Chart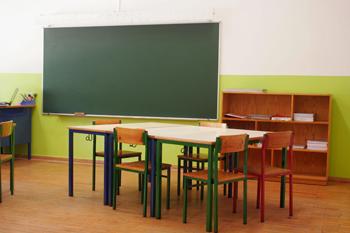 Choosing the best seating arrangement for your classroom can make or break the effectiveness of the class. Your desk configuration should work in concert with your teaching style, your students' maturity level, your lessons, and the class objectives. While traditional setups like rows and groups are most common, they may not be the best for your specific needs. To find the right classroom seating configuration, check out our guide.
Once you've established your preferred desk arrangement, go through your roster and assign seating. You can start by seating students alphabetically if you're unfamiliar with your new students. If you feel a bit more adventurous, randomly assign seats or let the students choose their seats. After the first few days, you'll have a better understanding of your students and can create a more effective seating chart.
7. Learn Students Names Immediately
There are many tactics for learning your students' names quickly. Some teachers create their seating chart far in advance and study it. Others use name tents or tags. Another tactic is to annotate your class roster, noting distinguishing features or traits of each student. No matter what strategy you employ, it's important to learn your students' names to establish a connection and rapport early. If a student has a difficult name, make sure you learn to properly pronounce it.
8. Prepare Icebreakers & Team-Building Activities
Carving out casual time for students to get to know each other helps alleviate some of the first week jitters and makes them feel more comfortable in their new environmentLoad up on these types of activities (like classroom scavenger hunts, creating time capsules, group craft projects, and more) during the beginning weeks of the year.
9. Make Take-Home Packets of Important Materials
The first day of school is critically valuable - don't waste it on tedious paperwork. Put all the necessary materials (like emergency contact information, school calendar, syllabus, disclosures, and other forms) into a packet for students to take home. Typically, important info like emergency contact information is best filled out by parents or guardians. We also recommend including a welcome letter to parents in the packet, introducing yourself and outlining best modes of communication.
10. Start the Learning on Day One
Set the tone for the year and hit the ground running on the first day of school. Explain expectations for the year, rules and procedures, class routines, and then launch immediately into the first assignment. Go beyond pointing out components of your classroom like laptops, tablets, reading areas, art stations, and posted information: integrate them into the lesson plan as soon as possible.
Relax & Decompress
Though preemptive planning for back to school is an absolute must, resting and decompressing during the weeks before school is just as important. The school year is like a marathon, and you should plan for it as such. Keep a healthy mix of planning and resting to avoid overexertion. The last thing you and your students need is a fatigued, burned out teacher on day one.