Posted on 09, May, 2016
Last Modified on 01, March, 2023
Basket Types
Polypropylene or Plastic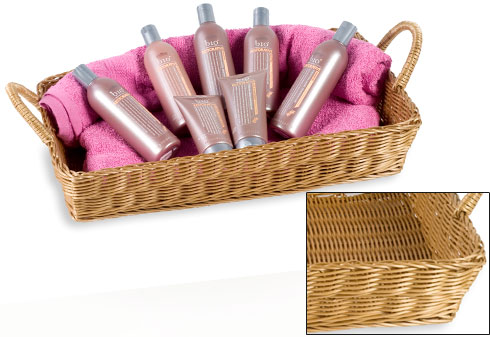 This is your everyday, multi-use basket. It is ideal for casual environments or the recently trendy "cold" design technique. It can resist most damages and is very durable. However, it does not have the same "handcrafted", "one-of-a-kind" quality of the natural willow baskets. It is very functional and will look fine in most environments. Pricing is comparable (only slightly cheaper) than natural willow baskets.
Plastic construction
Rugged & durable
Easy to clean
Ideal for food service
A refined appearance from a distance
Flexible, will almost always return to original form
Ideal for use outdoors
Natural Willow or Wicker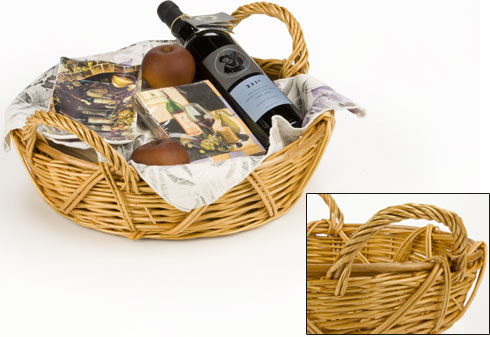 This natural willow basket is a better choice for upscale environments, or those looking for a warm, "homey" feel. These baskets require a little more maintenance to clean, but are still a great option, especially if you favor a "one-of-a-kind", traditional appearance. These baskets are highly recommended for gift-giving. Prices are only slightly higher than their plastic counterparts.
Natural willow fiber construction
Slightly fragile, susceptible to cracking and other small damages
More meticulous cleaning required
Traditional styling ideal for gift baskets
A nicer, handcrafted appearance from closeup
Rigid construction, very little give, may stretch or loosen
Recommended for indoor use
Which Material is Right for You?
Wicker baskets are made from a variety of materials and can be used in numerous settings. We sell two main types of wicker baskets: natural, handmade willow and polypropylene. Polypropylene baskets are ideal for use in restaurants, supermarkets, and other places dealing with food. Polypropylene is a form of plastic, which makes cleaning these types of baskets much easier. The polypropylene baskets have a wire form, ensuring the baskets keep their shape once they are woven into a design, even returning to their form if bent out of shape. As a result of their plastic composition, the polypropylene baskets can be easily washed for sanitary reasons.
Natural willow baskets are not as easy to clean. However, natural willow baskets can still be cleaned with the proper care. We recommend dusting or removing light surface dirt or spills with a damp cloth. You can also use a vacuum cleaner and use the soft, long-bristle brush dusting tool to get into the cracks and crevices of the willow. Once you've vacuumed out the particles, you can give natural willow baskets a more thorough cleaning by using a small bucket of sudsy water (any mild detergent will do) and, with a sponge or soft scrub brush, working the suds into the crevices of the wicker. Then, dry with a soft towel. To avoid stretching, we recommend letting the item sit a day until it is completely dry.
Ultimately, the decision of what type of basket to purchase is up to you. In general, natural willow baskets are considered more ideal for upscale or "warm" environments because they are crafted from naturally-occurring, rather than manmade, materials. These baskets, however, are susceptible to slight variances in size and shape and can stretch, have fibers that break, or lose their shape slightly. They are a little more difficult to clean than their polypropylene counterparts. Polypropylene baskets are ideal for many situations including foodservice because of their ease of care, long-lasting construction, and flexibility. These baskets do not have as "unique" construction as natural willow baskets, but this appearance may flow better with the look of your establishment. Choose the type of basket that fits your needs!