Posted on 26, January, 2023
Last Modified on 01, February, 2023
Your booth is a key part of having a successful trade show, and the decision whether to rent or buy can be specific to your business. We've put together a couple of tools to help you decide whether renting or buying your booth is the right fit for you as you prepare for trade show season. Use the check list to check off your preferences; checking more boxes on the left or right can help point you in the right direction. Or, short on time? Take our quiz at the bottom of the page for quick a suggestion based on your answers.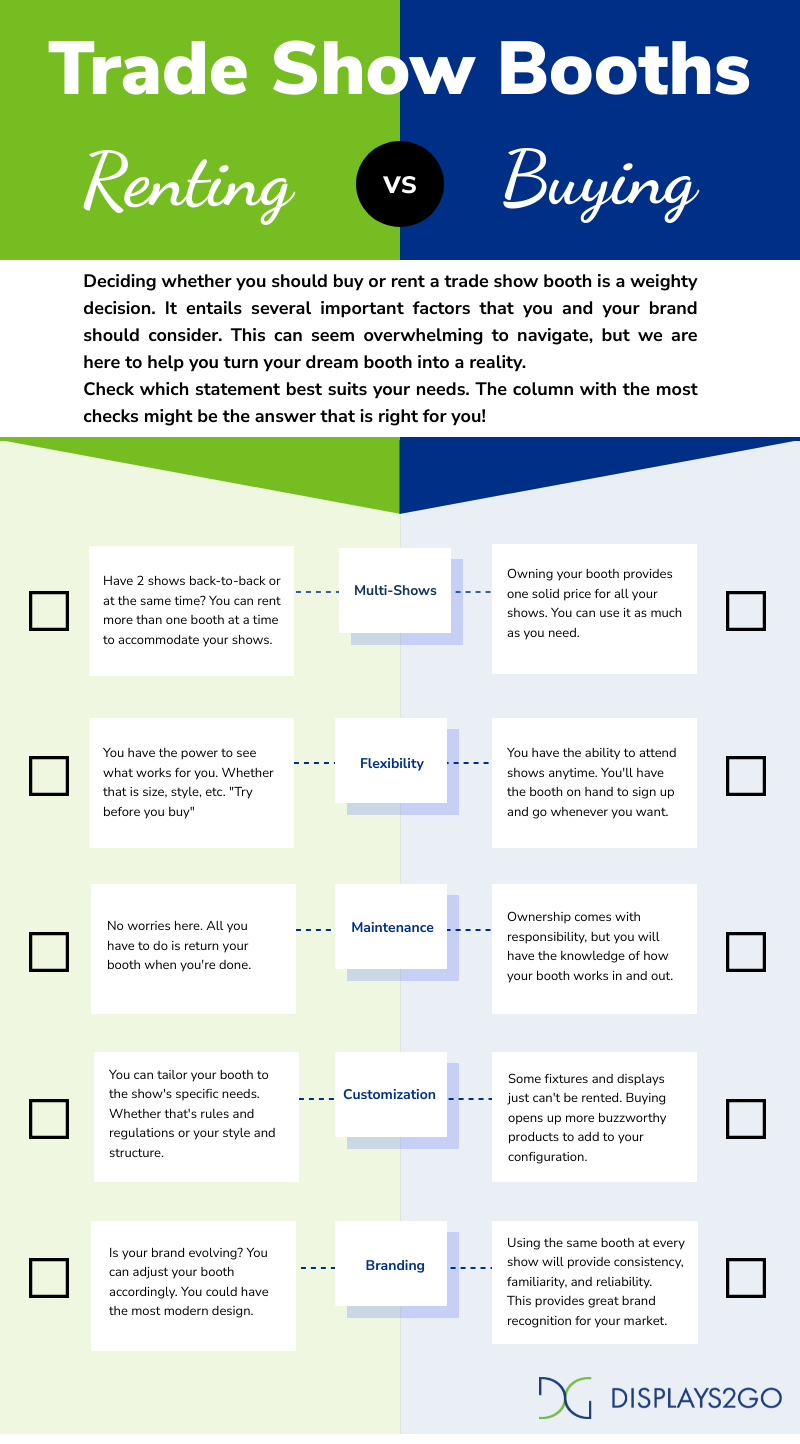 Still Can't Decide?
We're here to help! We offer a variety of options to help you have a productive show. Our rental program provides a wide range of exhibits that fit conscious budgets and can be fully personalized, and we have dedicated representatives to help you along the way. If you're looking to buy a booth, we also have all-in-one exhibits that meet your budget and come built-to-order, along with the latest and greatest buzzworthy displays to capture more leads and ensure a successful show!
Some will ask, do I have to choose? The answer is no! It doesn't have to come down to one or the other. If buying a large booth works for bigger shows and renting a booth works for smaller shows, then that can be great option for your business as well. Many vendors rent for a couple of shows, get a feel for what their brand needs and then invest in their booth later on. Your options are ultimately limitless!