Rollable Vinyl Flooring with Anti-Fatigue Padding for Events and Trade Shows
---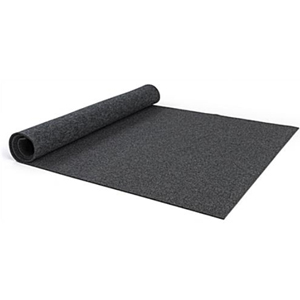 Padded Flooring
When you need more that just a soft cushion or protective floor covering, the padded bottom of this vinyl flooring helps protect those who suffer from foot, knee, or back pain while working and is a great way to reduce stress on the body.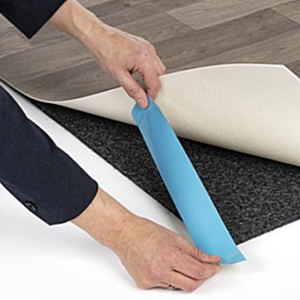 Easy Installation and Removal
Rolling vinyl flooring installs in minutes to transform any work area, be it as a semi-perminant fixture ora temporary addition to your trade show booth. Removal is a breeze, leaving no residue behind when you are finished, simply lift and go.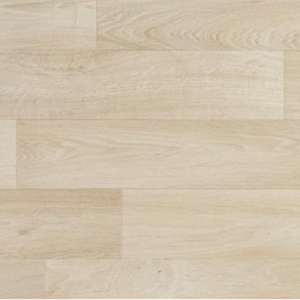 Easy to Clean
The vinyl material makes it an incredibly simple task to care for our rollable flooring. Whether your customers are tracking in dirt, handling spills, or you are looking to maintain a sterile environment hospitals, this material is easy to keep spotless.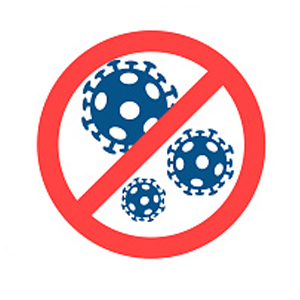 Antimicrobial
Maintain a clean, sterile environment with antimicrobial rollable vinyl flooring, which kills microorganisms or stops their growth. This is especially useful in vulnerble industres such as healthcare, offices, and emergency services.
Maintain a Safe Workplace with Antimicrobial Rollable Vinyl Flooring Thats Easy-to-Clean and Stylish
Carpeting is the traditional choice for trade show floor coverings, but does it offer rustic charm with the added benefit of promoting public safety? Our rollable vinyl flooring with natural wood grain not only looks appealing, but is easy to clean, especially in vulnerable industries such as healthcare or public offices. Thanks to advanced printing capabilities and embossing techniques, these rolls provide the warmth and style only hardwood can deliver and are imbued with an antimicrobial material that limits the spread of germs and other harmful microorganisms. Custom Flex PacknGo rollable vinyl flooring is portable and comes with everything you need to cover a 10' x 10' trade show booth or help support medical staff in high-traffic areas such as emergency rooms and examination rooms, or nursing stations. The tough, flexible material lays flat and stays flat and includes padding to provide a soft cushion beneath your feet. Built to perform, this resilient sheeting is dimensionally stable and designed to be easy to clean, which can help limit the spread of disease and build-up of dirt. Instead of carpeting, add elegance and warmth to your booth with realistic wood-grain rollable vinyl flooring!
When it comes to exhibiting at trade shows, care centers, or even adding comfort for medical staff, it is vital to have the right tools. Salespeople employed by the company are on their feet for the duration. Each roll of vinyl flooring comes with cushioned padding in order to provide a more comfortable working environment. The same is true with the people attending the show. On their feet all day, attendees will also appreciate the extra cushion placed underneath your portable floor.
What comes with every Custom Flex PacknGo set?
Each rollable vinyl flooring package includes two 5' x 10' rolls (for easier portability). Layed out side-by-side, the .094" thick material fully covers a 10'x 10' booth.
1/4" thick anti-fatigue padding for comfort and 1 roll of double-faced releasable tape are also included. The entire vinyl flooring set is stored in a wheeled, rotomolded transport case.
High-quality woodgrain patterns do an excellent job of replicating the look of real wood. Specialized embossing technology creates raised texturing you can feel!
The surface of the rolled flooring repels dirt and provides stain protection as it is 100% water resistant. When installed over a smooth, hard floor, the vinyl will resist scuffs and scratches (Indoor use only).
Trade show or medical convention center flooring might be considered an afterthought, but it has a grat impact on the health, safety, and comfort of your employees and guest. By choosing antimicrobial rolled wood flooring, there is an immediate effect felt by those who walk on it with the promise and peace of mind that your busniess takes public health seriously. Instead of plain carpeting, the look of hardwood adds character, charm, and elegance. It gives the impression of walking into a real store — an advantage especially if you are selling products instead of services. These natural textures will frame and present your merchandise with an exhibit worth entering! Looking for even more trade show flooring options? Lightweight interlocking foam tiles also feature woodgrain finishes as well as bright colors!