Education Services
Prep for the Perfect Presentation!
Fixtures and displays for a standout lecture or student address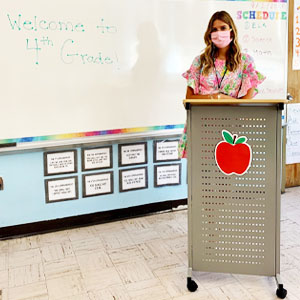 Podiums & Laptop Stands
Lecturns and computer stands for speeches in any classroom or event space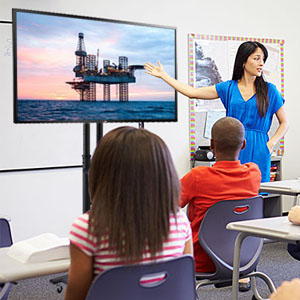 Rolling AV & TV Stands
TV stands to display educational video lessons for your students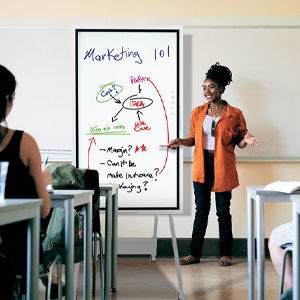 Interactive Whiteboards
Digital projection boards with multi-touch for an interactive and engaging presentation
Essentials for Effective Learning Environments
From presentation boards for college fairs, signage for schools and campuses, and products that support an effective STEM learning environment, we've curated a collection of the supplies you need most to outfit your school or classroom. Here you'll find the everyday essentials that inspire effective learning and ensure elevated communication within your facility as well as helpful content for educators in all stages of learning from grammar school to university.