Posted on 06, November, 2017
Last Modified on 07, November, 2017
Shop Products from This Guide
Teachers receive all manner of gifts at special times during the year and it's obvious why. These hardworking, passionate people often go above and beyond to make sure their students are well looked after and are shaped into individuals that are prepared for life in the real world — from toddler years to post-doctorate! If you're looking to buy them something that can aid in keeping their daily lives organized, you're in luck. We've compiled this list of 9 practical gift ideas teachers will love and actually use!
1. Double Sided Dry Erase Board
This double-sided white board is great for a teacher with minimal wall space. He/she can easily set up on a table or fold out the legs for a floorstanding unit when giving lessons! The collapsible unit stores easily and takes up very little space in a busy classroom! This one will definitely improve your friend's daily workflow.
2. Charging Kiosks for All Those Devices
It has become a reality, dreaded or not, that students young and old are always carrying around personal mobile devices during the day. It's a common classroom rule that smartphones are collected in a storage unit during class. Why not give your teacher the ability to keep them charged too? Just in case!
3. A Desktop Tablet Holder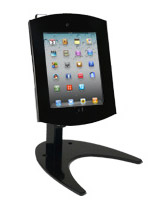 Most teachers nowadays employ a tablet in their day-to-day activities. Grab them a locking iPad enclosure for their desk to make all kinds of tasks easier! What's better? These units are locking to keep tampering at bay in busy classrooms! We highly recommend this one.
4. A Simple Shadow Box Picture Frame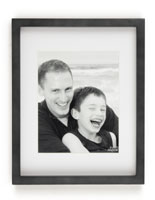 Few live a more memory-filled life than that of a teacher. Present this classic inset frame to your educator, perhaps with your favorite moment with them captured inside, and they'll appreciate it. Guaranteed. Or, this frame is a great way for your educator to present important accolades like certifications or degrees! Any way you slice it, a picture frame is a very thoughtful gift that will be put to use.
5. Rolling Book Displays
Ever been in a classroom without a single book? Well, maybe you will in the near future the way things are going, but as of 2017, we're still relying heavily on paper classroom materials. This 4-sided book display features a natural wood finish and is set on wheels for easy portability! Can be used in a variety of applications too!
6. Mobile Laptop Stands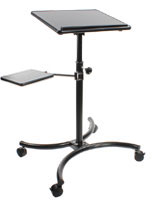 More and more teachers are connected via a desktop device. A rolling laptop stand is designed to hold presentation materials and mount a notebook computer while giving presentations or lecturing a class. Affordable and sturdy on wheels, this classroom fixture is a great gift option!
7. Laptop Riser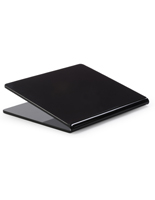 The baby-brother of our last unit, this desktop laptop riser helps with ergonomics. Gift this to your favorite instructor to ease their eyes as well as strain on wrists and hands. A simple option, but effective nonetheless! This one will be sure to avoid the common sentiment of "It's the thought that counts". Pfffft! We want you to do better than that!
8. A Desktop Monitor Stand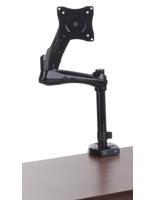 Wanna be a hero? Put a bow on top of this articulating monitor mount and give it to your teacher. These pivoting stands allow the user to turn the screen to face in many different directions. Perfect for when an instructor is sitting with their student and wants to easily share information. A great feature to inspire collaboration too!
9. PRIZE WHEEL FOR THE WIN!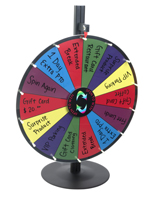 This gift is just fun. Prizewheels help engage and excite a crowd of people. Give your teacher the gift of helping pep up the energy in her classroom with a fun countertop spin wheel game. The possibilities for prizes are endless! Think "Extra Credit" or "1 Night, No Homework!" etc... The teacher who has this in their class will probably be revered as the "coolest teacher ever"! You're welcome. :)