Customer Review for LMMLT2V2
Exactly what I needed!
I'm teaching college classes from home via Zoom and needed a two monitor setup so I could share my videos, slides, PDFs, etc. while still seeing all of the students' faces. This two monitor setup is exactly what I needed! By mounting the camera on the top of the lower monitor, and tilting the upper monitor down, I can still view the bottom screen while looking at the top one. Very sturdy! Holds two 27" monitors perfectly! Easy to setup and easily adjustable for height and tilt. I could not be happier.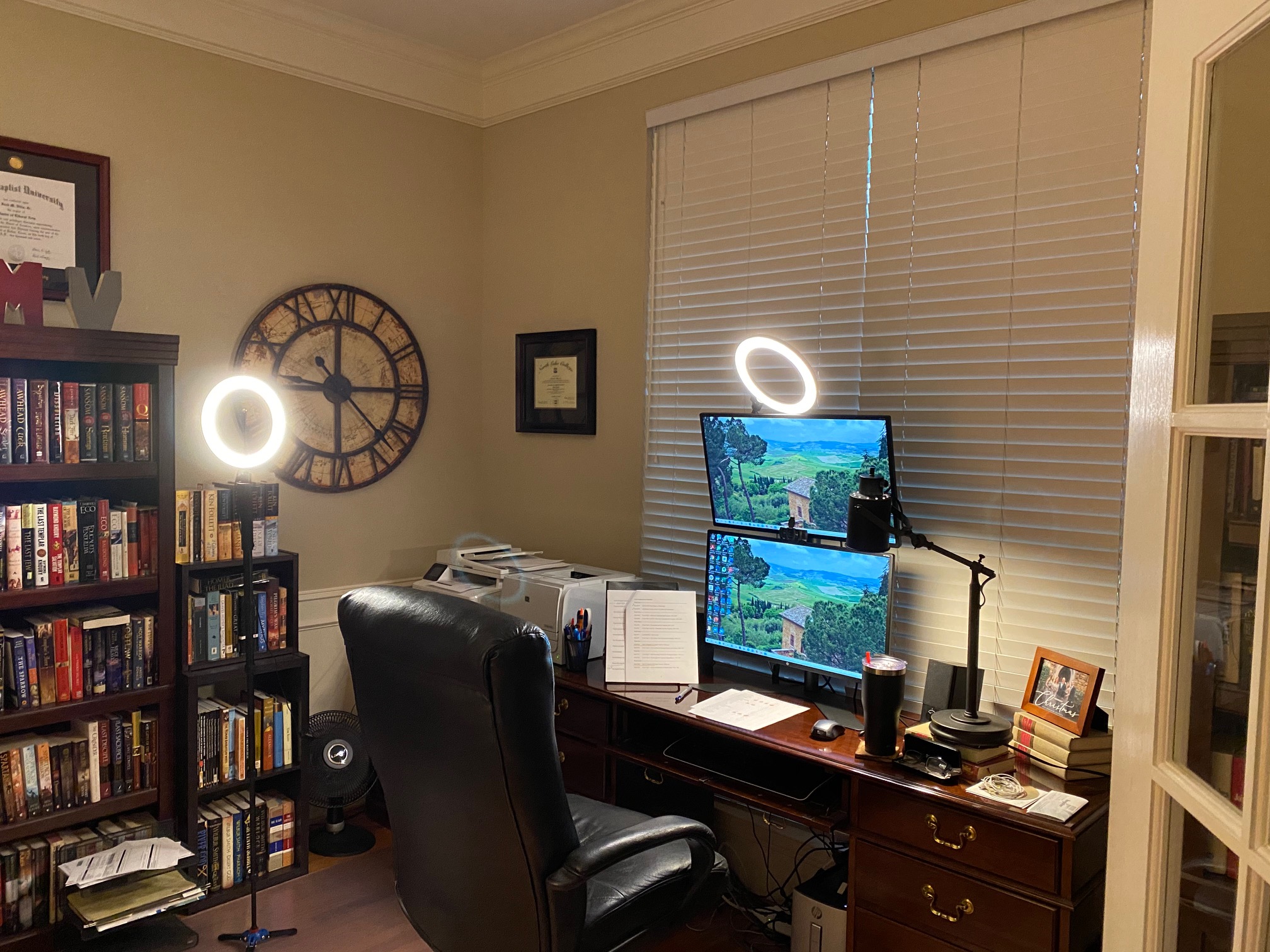 ---