Collaborate and Learn Like Never Before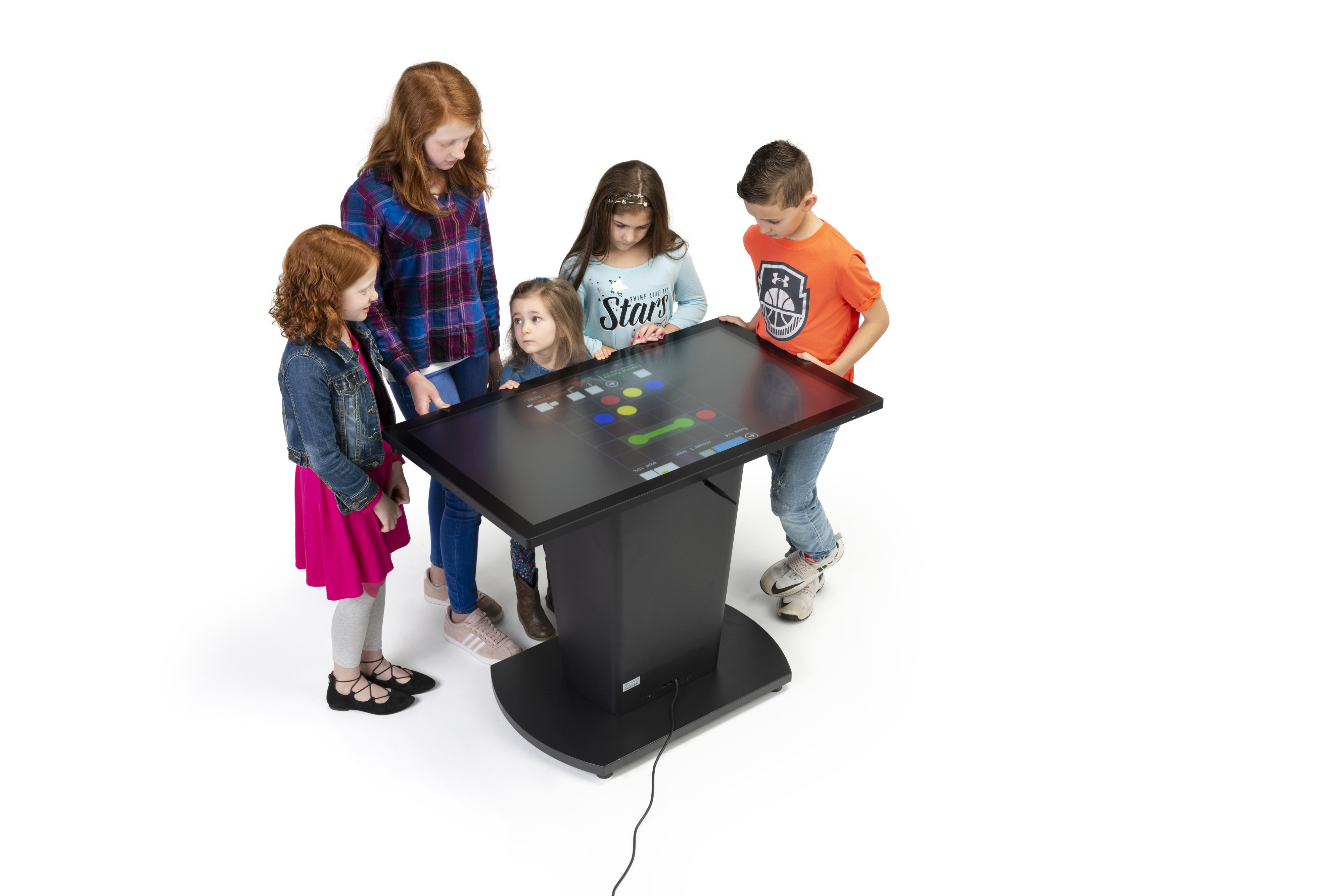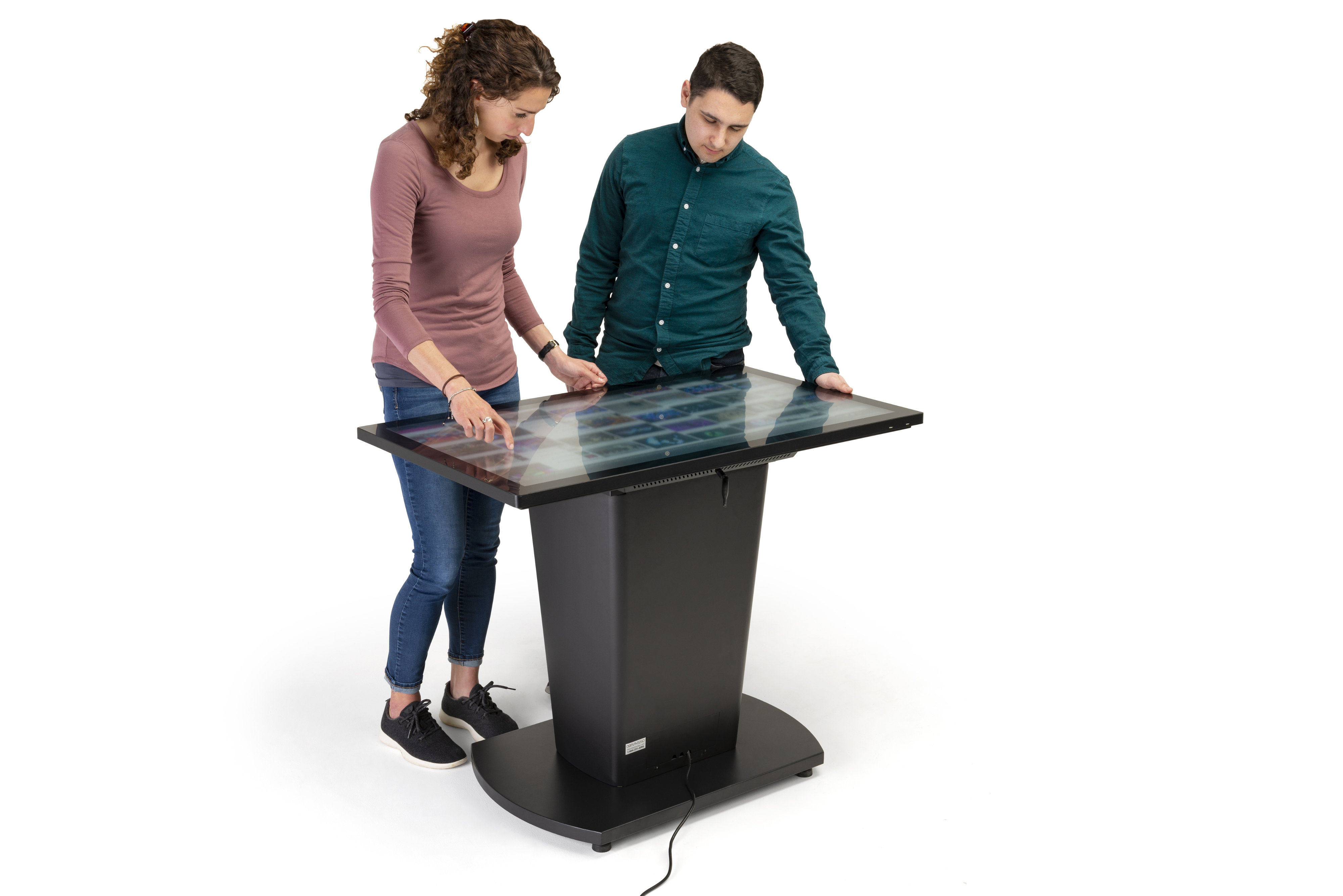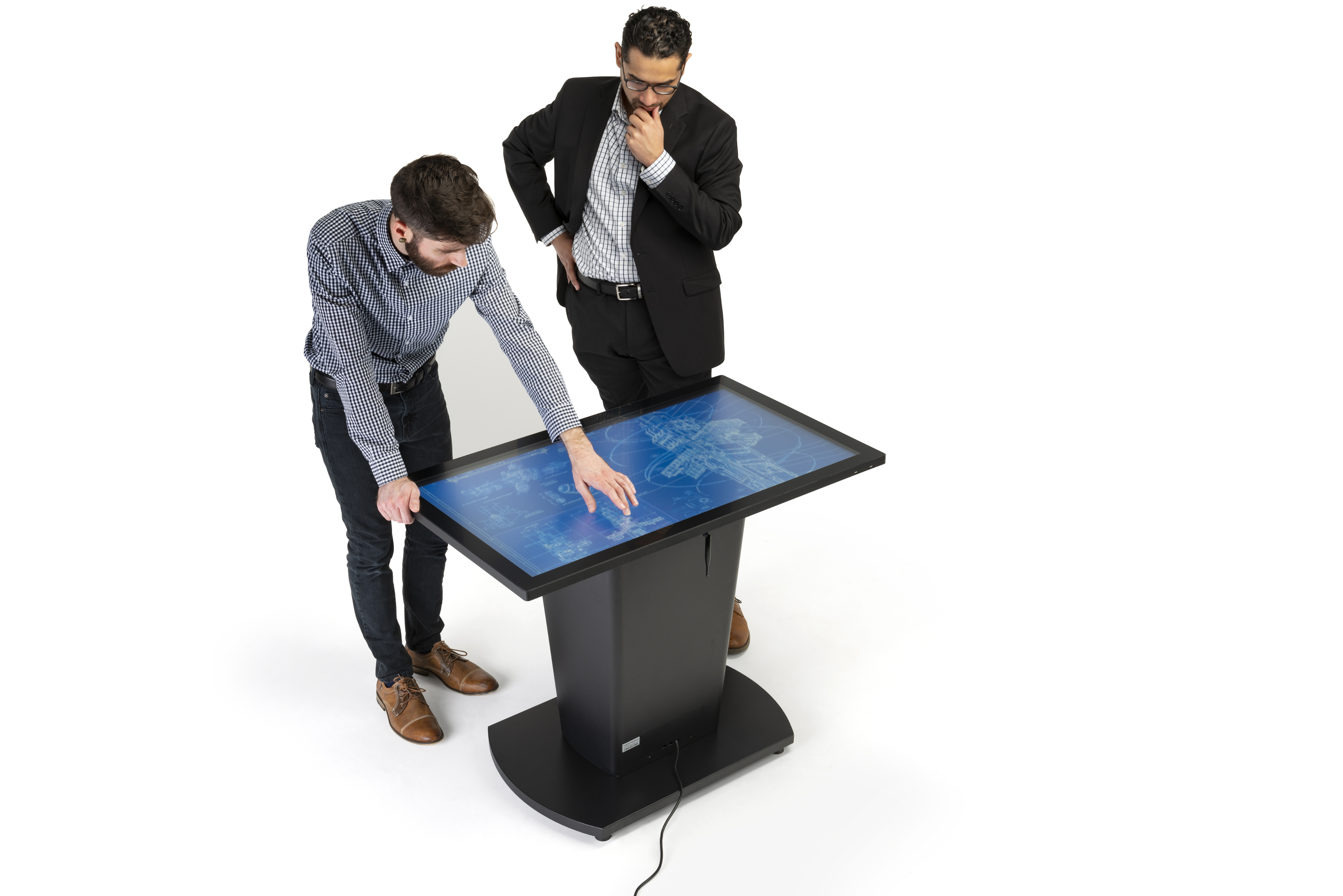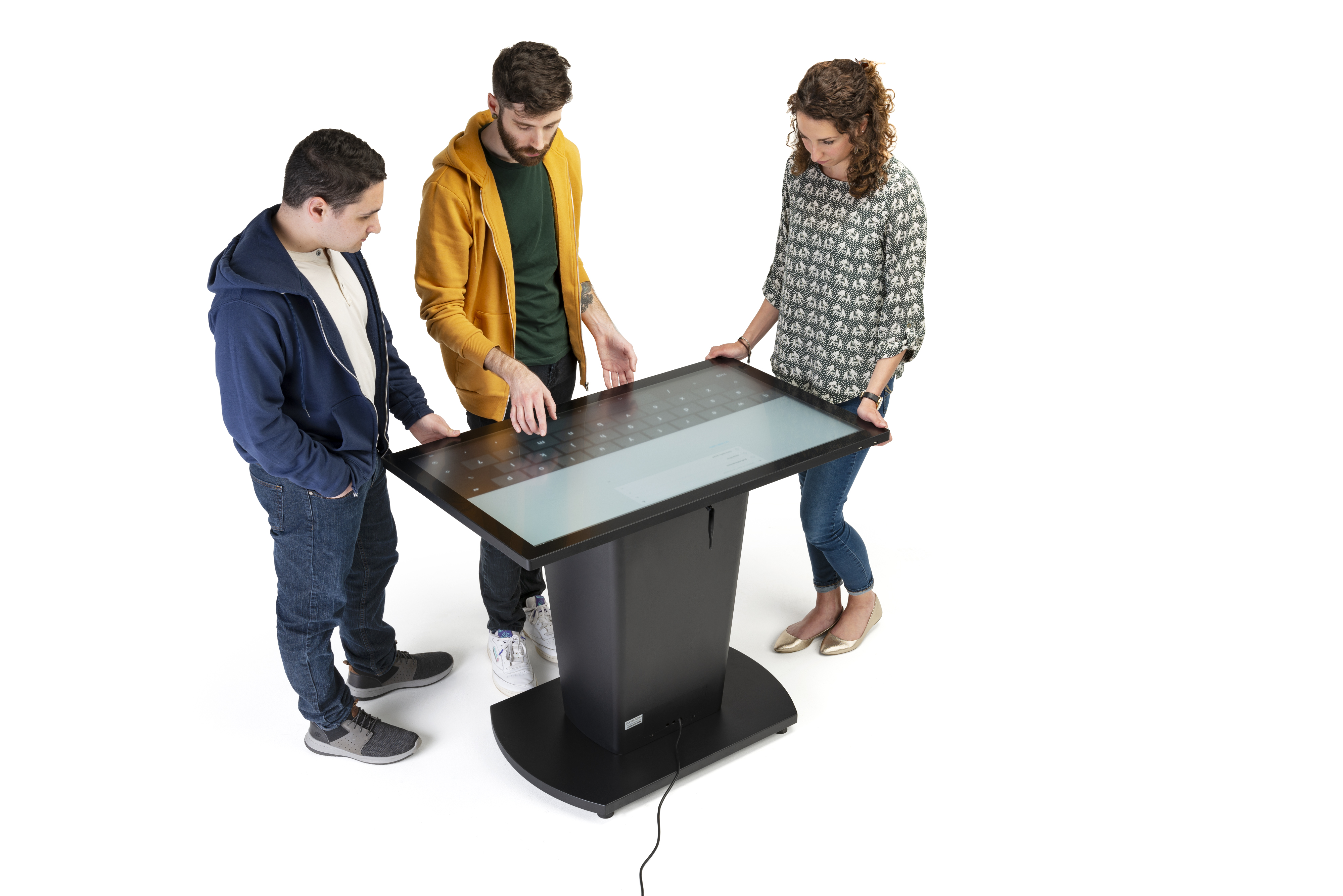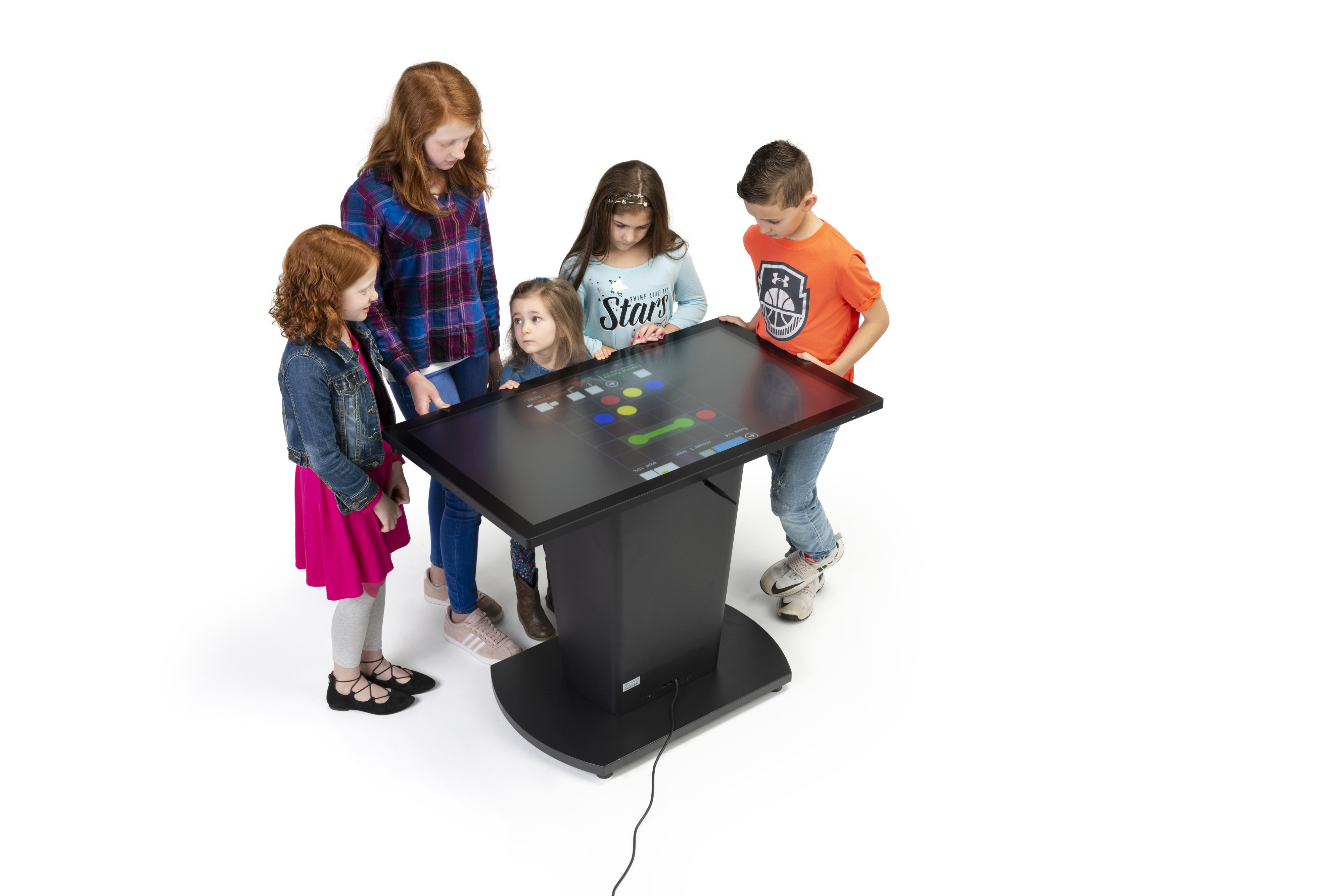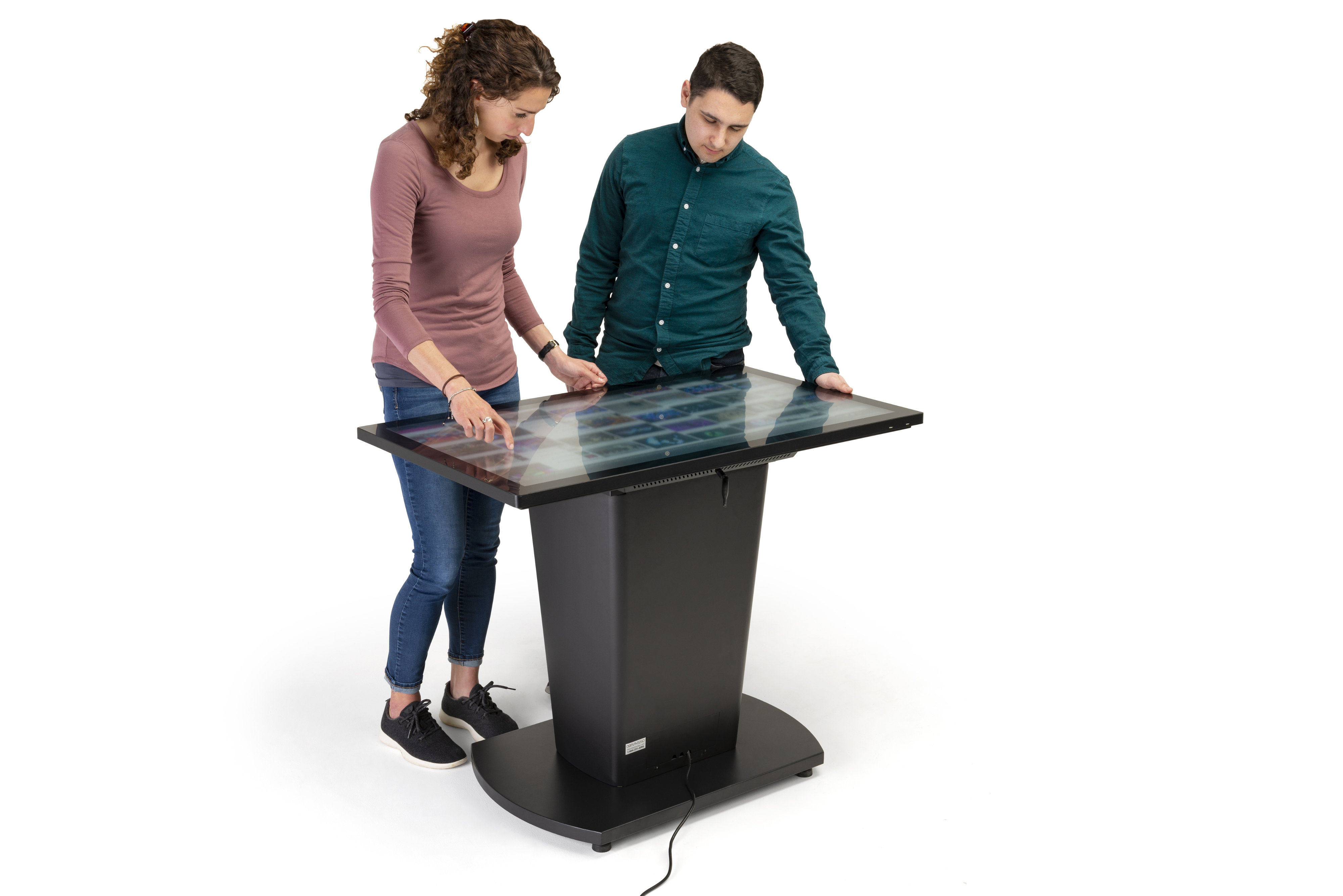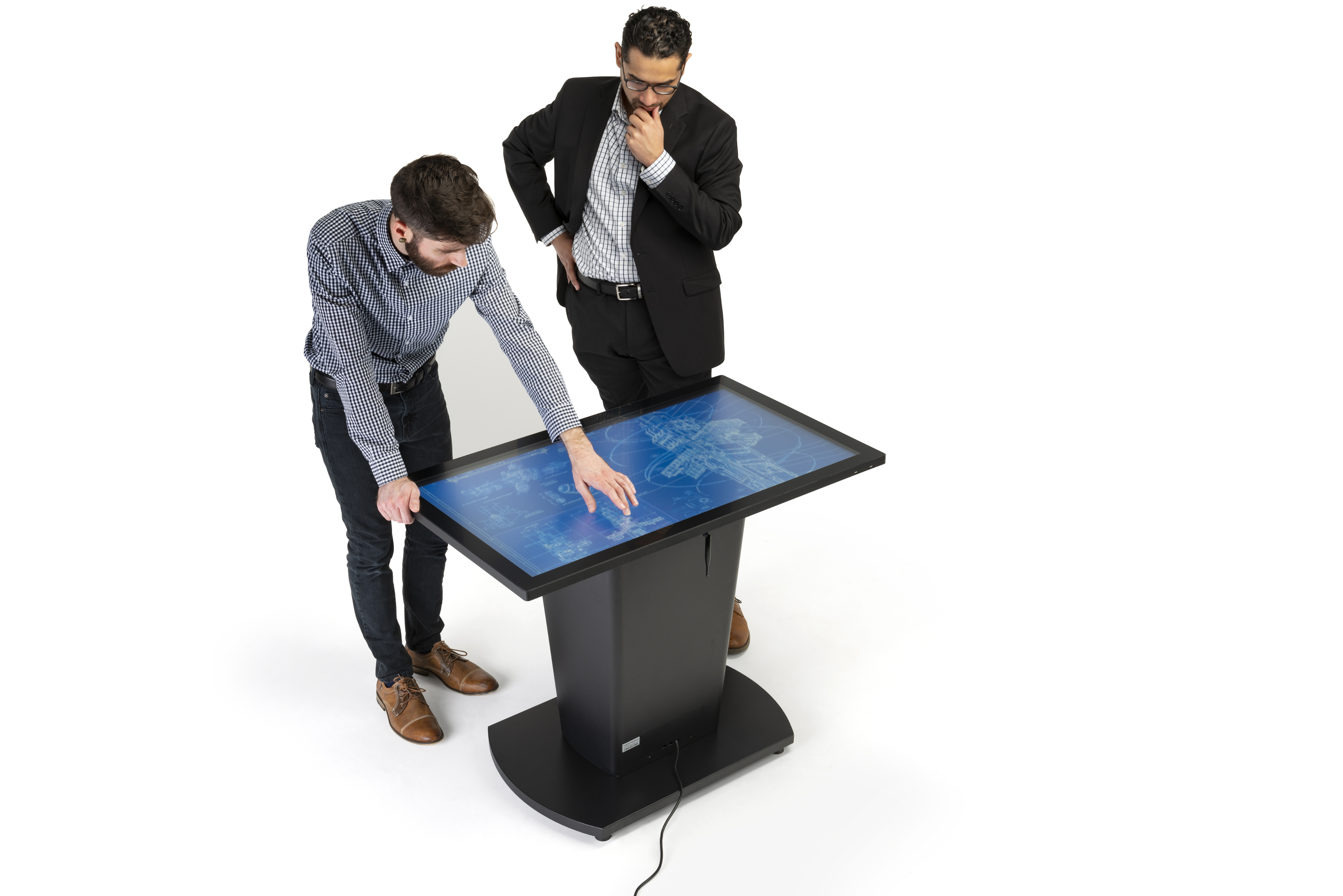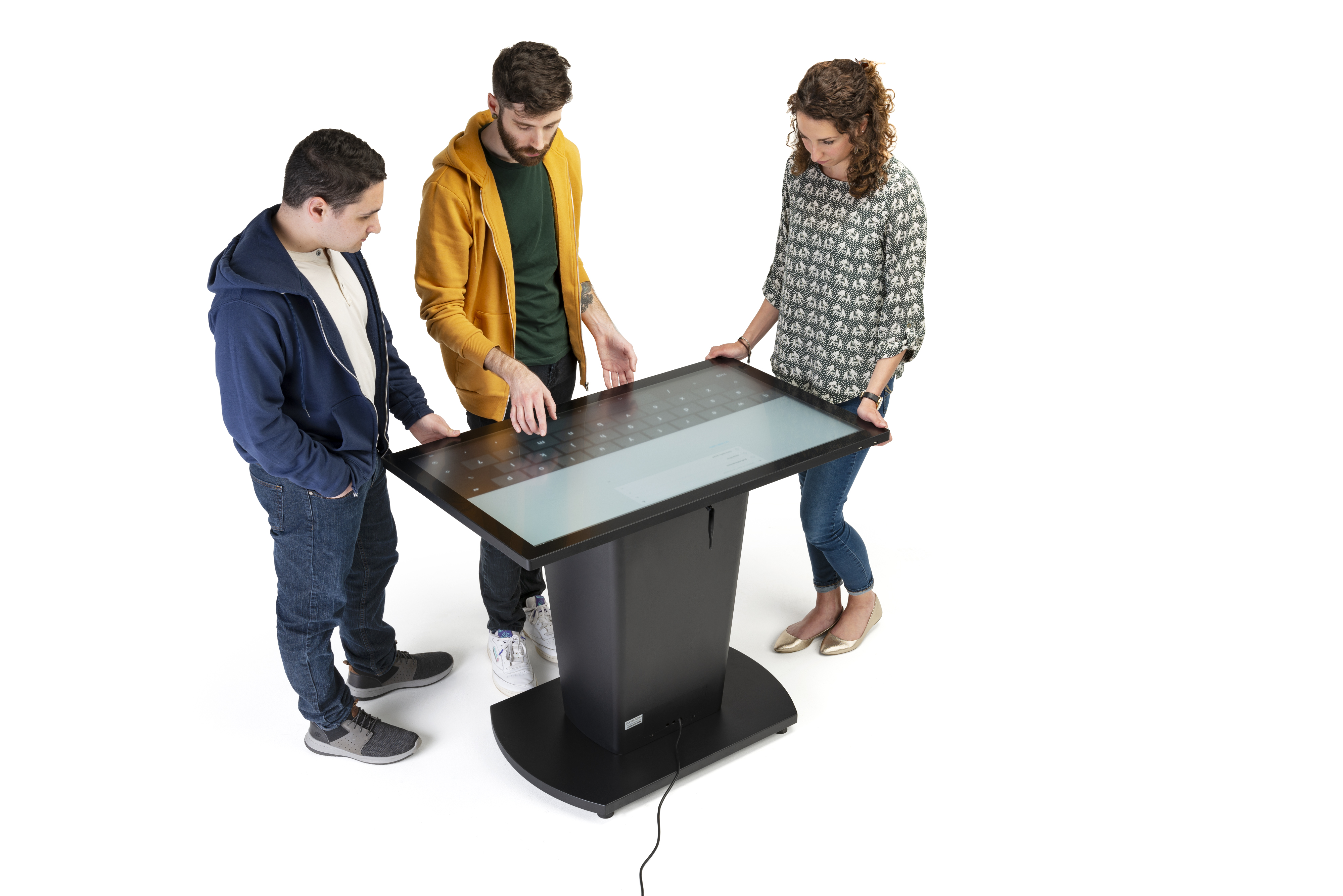 ---
Interactive Digital Touch Table
We're committed to making advanced digital technology accessible to businesses of all sizes.
Featuring unbelieveably crisp graphics with a 10pt touch enabled screen, our newest digital innovation
is designed for powerful collaboration and team work.

... And at a price you can show the boss.
43" LCD Screen with 10pt PCAP Interactive Panel
1080p HD Resolution w/ Anti-Glare Coating for Improved Clarity
Tabletop with Wheels and Optional Wall Mount for Indoor Use
Android OS & WiFi Connectivity
32GB Internal Flash Memory (Expandable via SD Card)
Sleep Function For Periods of Inactivity
1-Year Warranty
---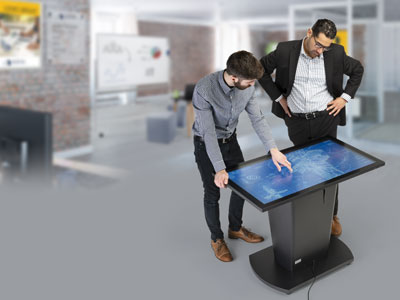 Firms and Collaborative Spaces
Great for Architecture firms and collaborative work spaces, a digital touch table can transform your modern workspace into a dream meeting space. Review floor plans or 3d renderings at large scale with your team or wow clients with an impressive presentation medium.
BUY NOW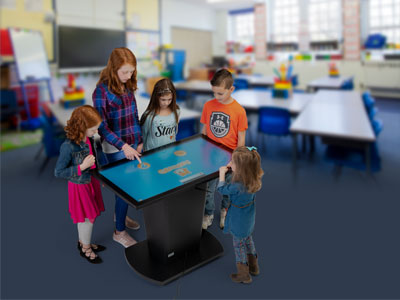 Primary Education
Engage younger students with fun digital tools that encourage team work during playtime. Give kids of any age a leg up in our fully digital future by introducing interactive content-enabled fixtures into the classroom. It's as easy as downloading interactive learning games in the Google Play Store or playing games through the web browser. Also great for lesson planning or collaborative team excersizes!
BUY NOW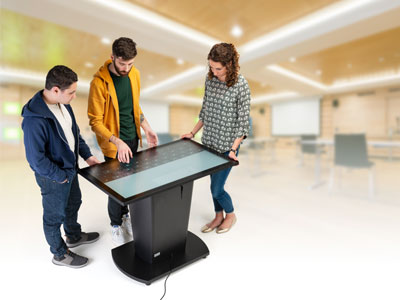 Upper Level Education - Highschools & Universities
Older students will love the high-tech solutions this digital table provides. Great for team projects and advanced learning objectives, teams can use our digital table to map out project details like task ownership and deadlines with smart apps from the Google Play Store. Teams can also perform collaborative research or post project analysis as a group using this multi-faceted tool.
BUY NOW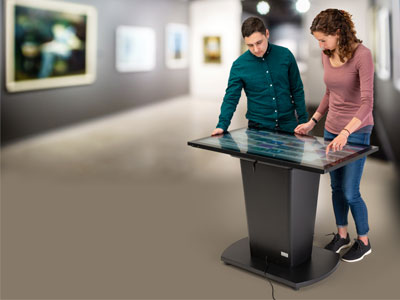 Museums & Galleries
Add an interactive layer to your exhibit with a digital touch table. Gallery guests can guide their own tour with information stations along the way, great for those who want to learn more about a certain topic or story. Musuems are ahead of the game in the digital transformation realm as they've recognized exhibit goers are simply more tech savvy than ever. Make sure you've got the latest digital solutions to keep your guests engaged.
BUY NOW
Gaming & Community Centers
Inspire fun & play for those of us who just love an engaging passtime! Digital touch tables are an awesome addition for entertainment venues like arcades and bowling alleys and even community centers or home game rooms. Keep the fun in your location with a digital touch table loaded up with the latest games or apps and make sure your space is the place to be!
BUY NOW
---