Want a chance to win $1,000 and have your business featured on our social?
Tell us about your GO moment!
Here's how to enter:
Follow @Displays2go on Instagram
Post a 20-60 second reel on your Instagram feed
Tag @displays2go in the post and add #myGOmoment to the caption
Submit your video post before March 31st, 2023
Get ready to have your fam, friends, and followers vote once we tag you in our story on April 12th
The voting window is open from Wednesday, April 12th, 2023 through Wednesday, April 19th, 2023. We'll announce the winner on Instagram on April 21st, 2023!
Featured Spaces
Fixtures and Displays that Cater to Your Clientele or Patients
Shop This Look
Signage and Courtesy Displays for the Front Office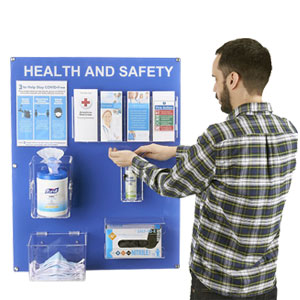 Health & Safety Supplies
We've got you covered when it comes to health and safety in the workplace. Whether you're looking for signage, hand sanitizing stations, protective barriers, or PPE dispensers, Displays2go has everything you need to keep employees and visitors safe.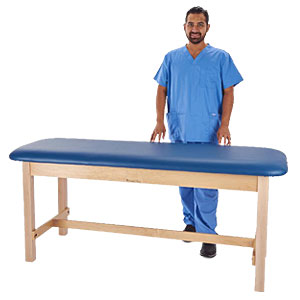 Tools for Physical Therapy
When it comes to massage and rehabilitation, therapists need the right furnishings and tools. Browse our collection of tables, benches, and more hands-on supplies like foam rollers and weight scales. Professional supplies for therapeutic professionals!
Fixtures & Displays for Wellness & Healthcare Establishments
Displays2go has a longstanding history of providing display solutions to the healthcare community. From interior medical office displays to digital fixtures that help enhance wellness centers, we have the essentials covered so you can turn your attention toward providing excellent care. Our solutions enable not only healthcare operations but also marketing, branding and outreach, helping to grow our customers' practices and businesses at conferences nationwide. Shop our catalog and learn why health and medical professionals trust Displays2go's quality and reliable customer service to outfit their clinics, offices, retail locations, and exhibit booths time and time again.