Shop All Signage Categories
---
Signage Our Customers Love
Sign holders, custom printed signage, banners, and more
Design. Print. Done.
Bring your ideas to life with simple drag-and-drop tools and full 3D previews on select products. Try our online designer tool for your signage right now.
View Designable Signage
---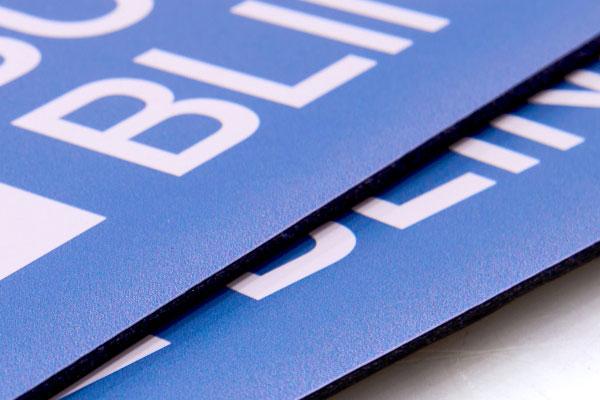 Stand Out with Custom Printing by Displays2go
See how our in-house printing can support your branding efforts through a wide variety of printed products, substrates, and print types. Explore the full breadth of options and learn about our best-in-class custom printing experience.
Learn About Our In-House Printing
---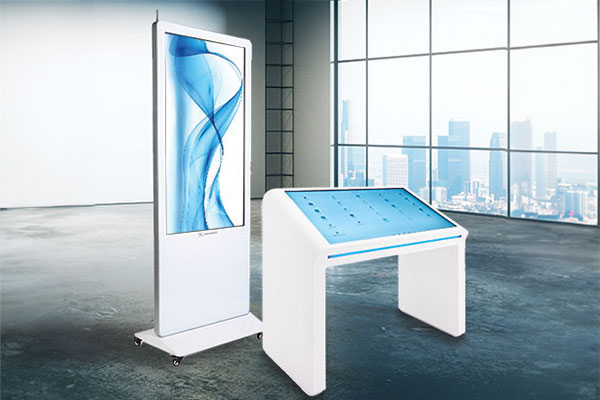 Think Big. Think Bold. Go Digital.
Take your signage to the next level with digital signage. Upgrading your traditional frames and printed materials to a digital signage display boosts the attention-grabbing power of your advertisements and brings unparalleled flexibility to your campaigns. Explore floor standing, wall mounted, and countertop displays as well as interactive kiosks that can engage your audience on a deeper level.
Shop Digital Signage
---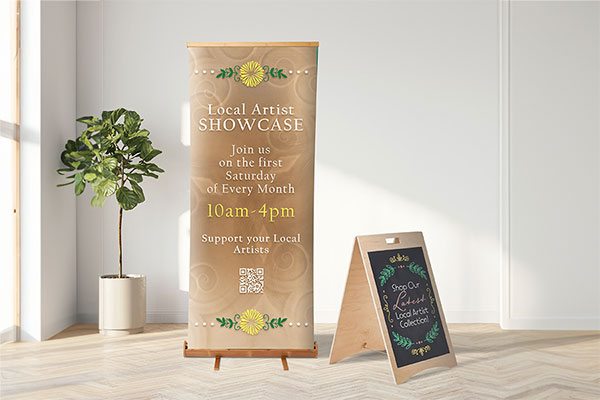 Eco-Friendly Signage and Banners
Our Greenprint products represent both a commitment to environmental and social initiatives and a dedication to helping you meet your sustainability goals. Whether you're trying to reduce waste, recycle more, or just shop with your conscience, our selection of eco-friendly signage and banners can help you get there through thoughtful design with an eye on sustainability.
Shop Our Eco-Friendly Signage
---
Signage Solutions for Retail, Trade Shows, Events, and Workplaces
When it comes to getting your message out there, what's more ubiquitous than a sign? Arguably the cornerstone of any organization's advertising and communication efforts, effective, well-placed signage is a tried-and-true method for conveying information. Whether you need a wall-mounted snap frame for an in-store poster, a fully-branded retractable banner for your next expo, or fillable-base parking lot signs to direct guests before they reach the door, we've got you covered. From the signage essentials to innovative custom printed products you can design online, Displays2go helps you display stuff better.
---