Want a chance to win $1,000 and have your business featured on our social?
Tell us about your GO moment!
Here's how to enter:
Follow @Displays2go on Instagram
Post a 20-60 second reel on your Instagram feed
Tag @displays2go in the post and add #myGOmoment to the caption
Submit your video post before March 31st, 2023
Get ready to have your fam, friends, and followers vote once we tag you in our story on April 12th
The voting window is open from Wednesday, April 12th, 2023 through Wednesday, April 19th, 2023. We'll announce the winner on Instagram on April 21st, 2023!
RENT, SAVE, RELAX
Modular custom printed trade show displays, delivered.
Featured Event Essentials You Won't Want to Miss
Powerful display solutions that help you scale your messaging
Featured Event Selections
Engaging, branding, stylish — delve into attractive essentials for your business
Shop This Look
Feel Good Trade Show Fixtures
Build Your Whole Booth Online Today!
Building your next exhibit booth from scratch is as easy as 1, 2, 3! Enjoy fast checkout, short lead times on graphics and same-day shipping on a huge in-stock selection of display essentials.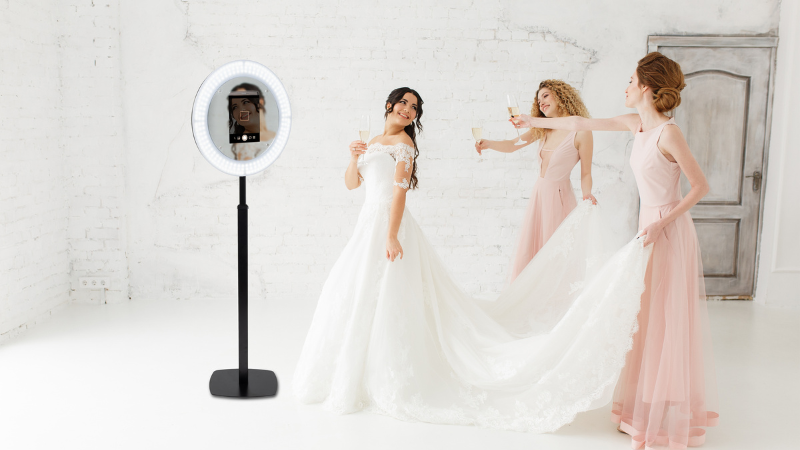 Bring Your Own Photo Booth
Go capture the memory with bestselling portable event photo stations
Get Event Ready
Branding Essentials and Beyond for Events and Gatherings
Who doesn't get excited by the familiar buzz of trade shows, pop-up events, fairs, galas, and conferences? At Displays2go, that's a world we live and thrive in every day. We have the tools to help magnify the presence of seasoned veterans pursuing the latest technologies or to outfit newcomers who are shopping for their first booth. From eye-catching pop-up displays to merchandising must-haves and everything in between, our product experts have assembled industry-leading solutions that help you stay loud wherever there is a crowd!