Posted on 22, September, 2023
Last Modified on 29, September, 2023
Shop Products from This Article
The heart of retail lies in the unique experience of every individual storefront. Brick and mortar stores are no longer simply places for customers to make purchases, rather, they've become destinations for curated, immersive shopping adventures. In-store experiences are what now defines a brand, from local stores to national brand names. Appealing decor and great customer service are the foundation on which your regulars rely when they visit your shop. But many customers today also expect an increasingly high-tech and integrated experience.
Interactive kiosks are a fantastic way to upgrade your in-store experience to delight and engage your customers. An interactive kiosk is a high-resolution screen that provides customers with a digitally integrated new way to interact with your store, from exploring product options to accessing in-store services such as searching inventory, wayfinding, learning about products, and more. Let's dive into 12 unique and inspiring ways to engage in-store shoppers with touch-screen kiosks throughout the store.
1. Navigate the Store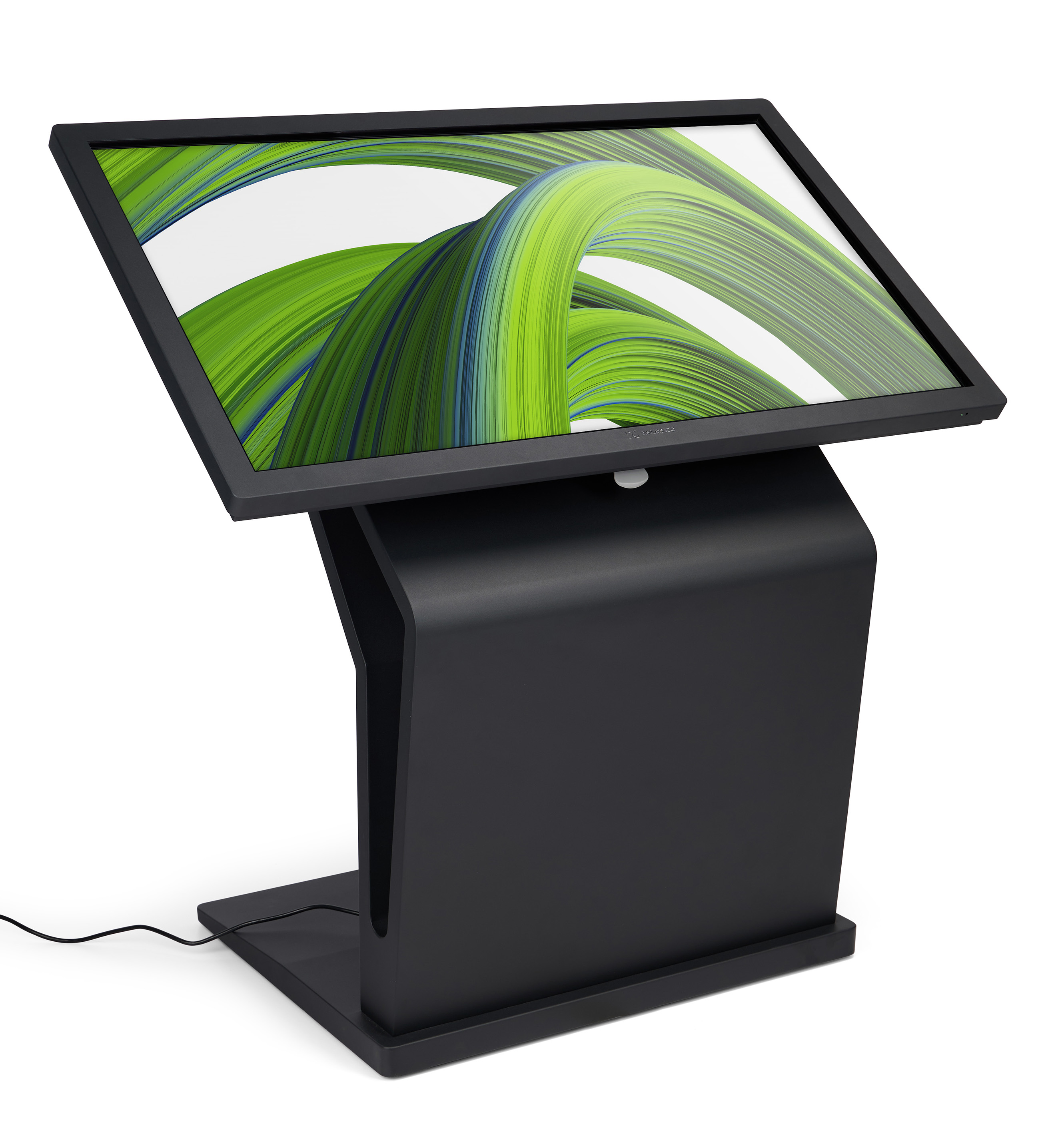 Navigation is an innovative way to blend the physical and digital in-store experience. Most people are quite accustomed to taking directions through an app, and each kiosk will automatically know where customers are standing when they seek directions. To simplify customer wayfinding, an in-store kiosk can provide a beautiful map of your facilities, whether you have tightly packed shelves of treasures or a vast and spacious floor plan that requires knowledge to navigate.
The kiosk map can offer a menu of destinations or accept an item search, then highlight areas of the map and suggest routes to help customers find exactly what they are looking for.
2. Quickly Explore Products and Options
Customers today are used to online shopping, where what they want is a quick digital search away. Online shoppers, which make up 80% of the American population, are used to quickly identifying adjacent products, whether these are alternatives for products they are considering or items frequently bought together. An in-store kiosk can give customers a vivid, in-person version of this lightning-fast exploration of your products and options, allowing them to browse a live inventory or compare products in real time.
The kiosk can provide an even more beautiful and interactive presentation of your products, suggest products that go well together, and show alternatives customers may want to explore on a vivid and eye-catching screen.
3. Accessing Customer Accounts and Shopping Lists
Enabling account access and the personalization that comes with it during in-store experiences is a crucial selling point for many shoppers both online and in-store. Customers can shop from their wish lists or look for items they first saw when searching online. With a kiosk that interacts with customer phones or existing accounts, you can create each customer's unique shopping cart, wish lists, recent searches, and loyalty program rewards to offer them personalized service and benefits from visiting your store. This way, customers can revisit items they viewed online, easily find them in store, and check them out in person.
4. Interactive Modules on Products
One of the best ways to spotlight your products is with interactive modules. Show off a product's 3D demo that customers can engage with. Let them spin the product, virtually explore its features, or flip through eye-catching information panels. The better the visual materials on a product, the more customers may enjoy exploring through a vivid and immersive digital kiosk. Our Xtag retail devices allow customers to engage in visual exhibits with products that they pick up off of merchandising shelves. With further ability to interact with exhibits via touch screen devices, customers can dive deeper into exploring your store's merchandise.
5. Product Customization Tools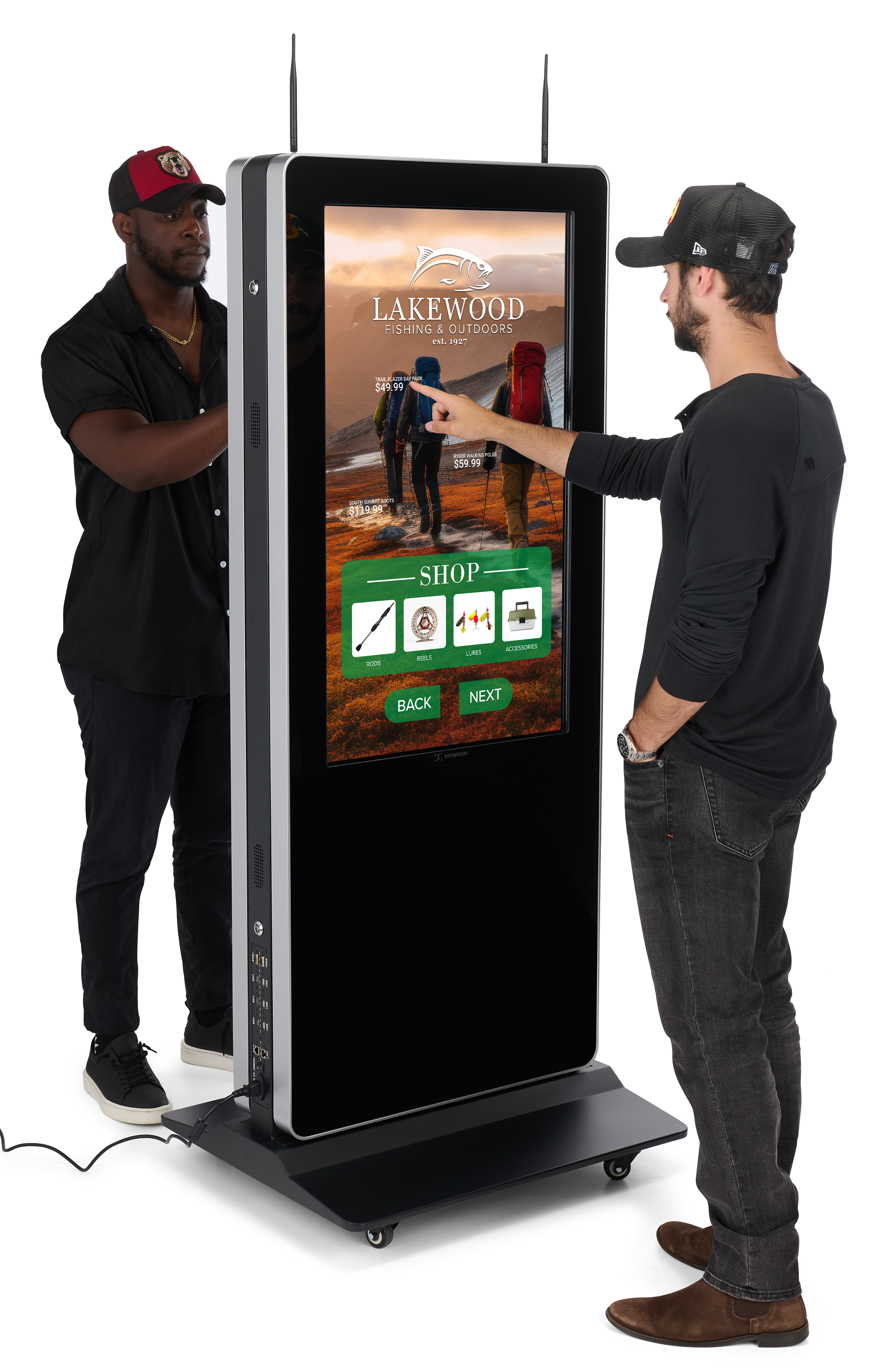 Do you sell products that can be customized before purchase? From choosing the right color to selecting individual features, an in-store kiosk makes it easy for customers to put together exactly the product they want to buy. Place the kiosk beside displays of customizable products and connect them to an accessible corresponding application, website, or softwar. Encourage your customers to swap out features, flip through colors, and look at how a product might look in combination with other items. AR can be used to lay products onto an environment that customers wouldn't otherwise be able to visualize. You can help customers build an entire scene and buy the items together or personalize a specific item that will be prepared for them while they shop.
6. Price Comparisons
Consumers often shop online because they like to carefully compare prices before buying. An interactive in-store kiosk makes it easy to compare products of similar qualities alongside their prices, deals, and discounts both online and in-store. This makes it easy for customers to bargain-hunt with the combined delight of easy research and the fun of combing your shelves for deals.
Price comparison apps can also be used to show your prices compared to competitors, showing your customers that they are in the right place.
7. Personalized Service or Estimate Quiz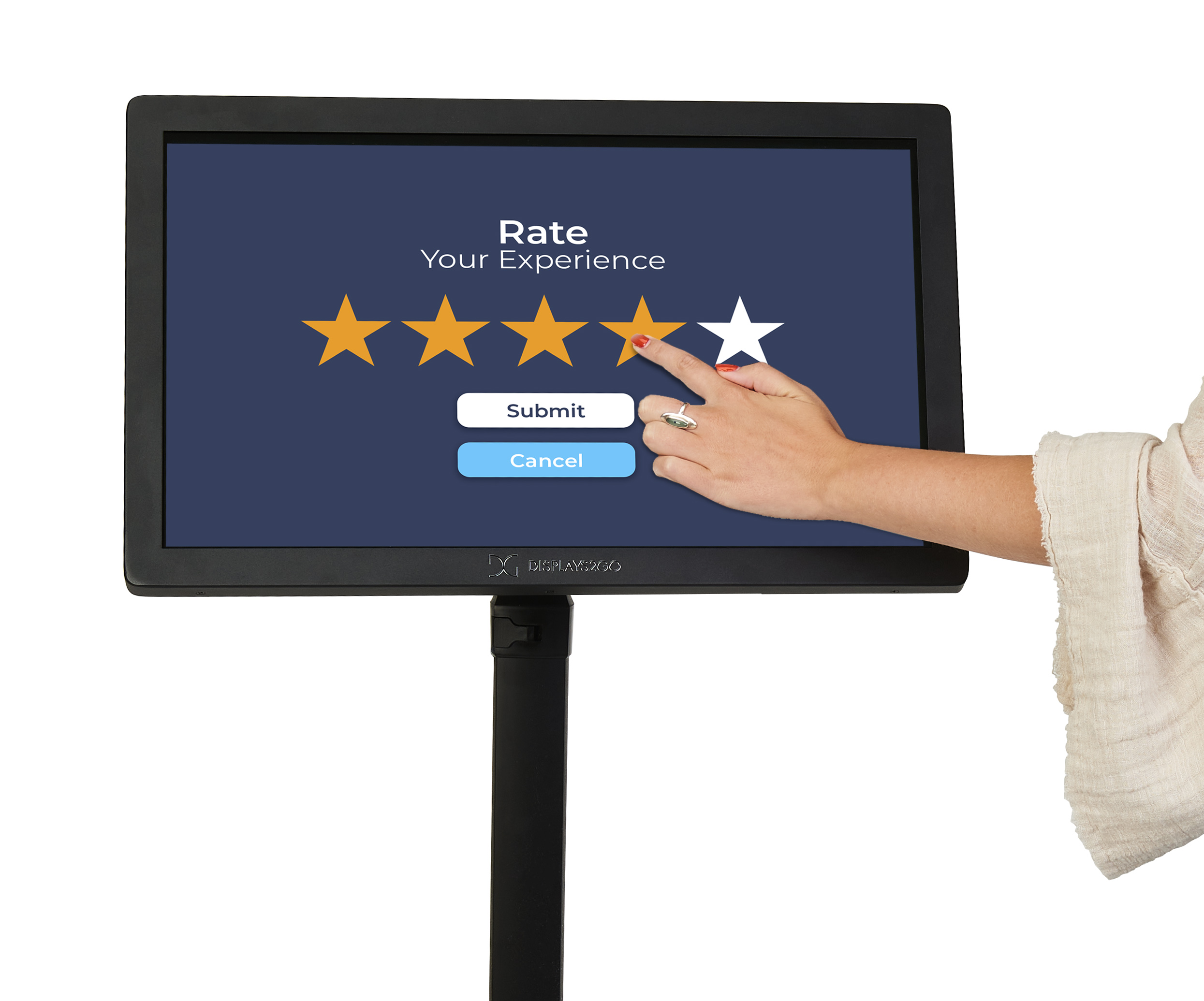 What about customers who aren't sure what they want, or who have come for an estimate but would prefer self-service? A kiosk is the perfect tool to help customers gain personalized service with or without the friendly help of your staff. If they are not sure which product to buy, a personalization quiz with eye-catching icons and answers can help narrow down your customer's needs and simplify their purchasing process. If you run a service business, an estimate survey can help identify the type and extent of service the customer requires. This can make it easier for you, as a business owner, to track customer data, needs, wants, and popular FAQs.
8. Signing In for Appointments and Pickups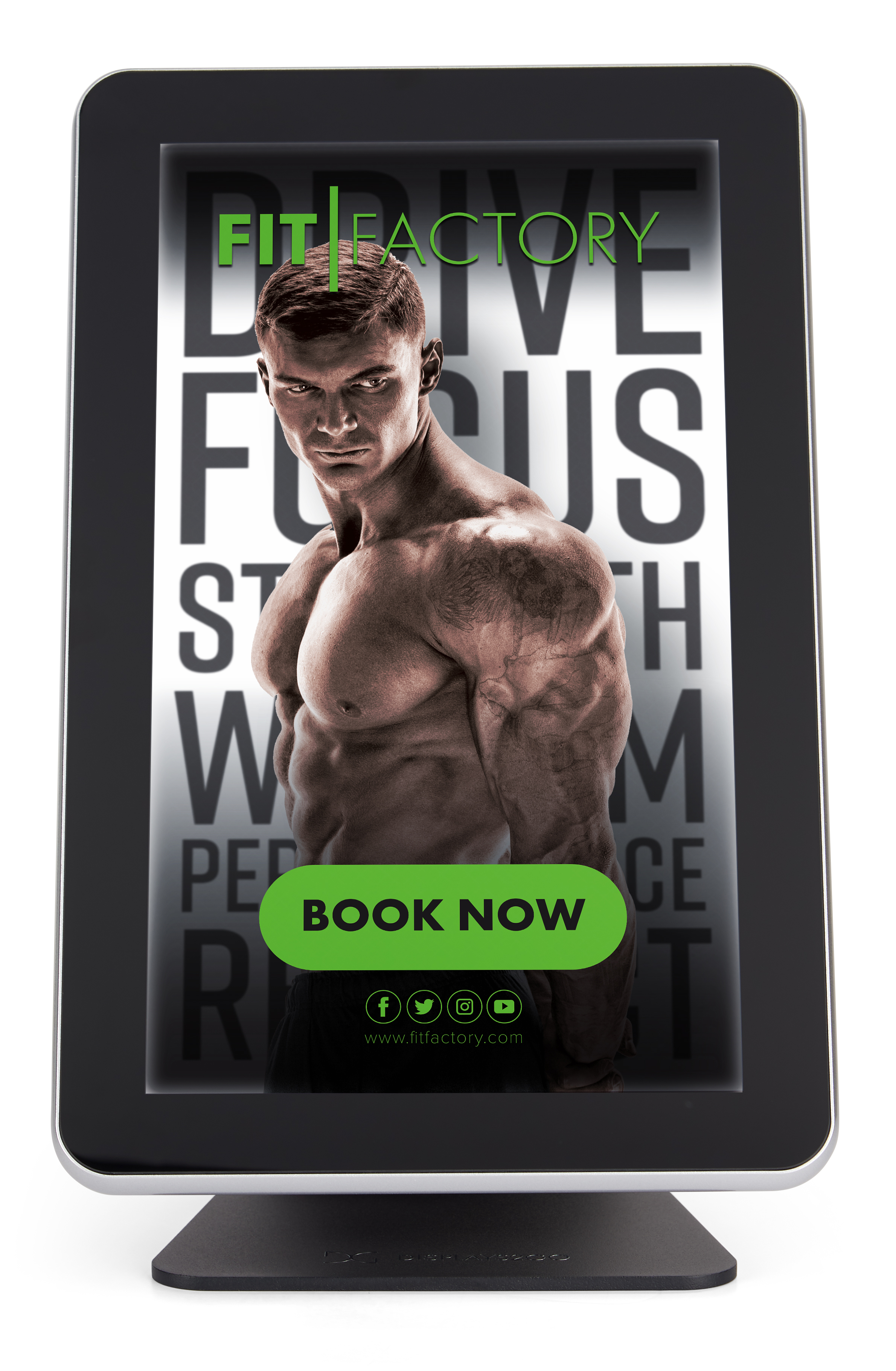 In stores that offer appointments or order pickups, you can use kiosks to streamline service. Customers can sign in on arrival through the kiosk so that your on-site provider knows they will be on time for their appointment. The kiosk can display who will be served next or the current service number and even answer basic questions through FAQ exploration or an integrated chatbot of your choice.
Customers who have come to pick up a prescription or preorder can announce their arrival through the store's kisok, then shop while they wait to be called to pick up their order.
9. Loyalty Program Registrations
Touch screen digital signage is a game-changer in the retail environment, offering a seamless and interactive way to facilitate sign-ups for loyalty and rewared programs. First and foremost, it provides a visually engaging platform that attracts customers' attention, encouraging them to explore the benefits of joining the loyalty program. Shoppers can easily tap the screen to access information about the program, including perks like discounts, exclusive offers, and rewards.
Moreover, touch screen technology allows customers to sign up for your rewards right on the spot, eliminating the need for paper forms or additional steps. It simplifies the registration process, capturing essential data efficiently and securely. With interactive touch screens, retailers can also personalize the experience by tailoring offers to individual preferences, making the program more enticing.
10. Pre-Ordering Breakfast, Lunch, or Dinner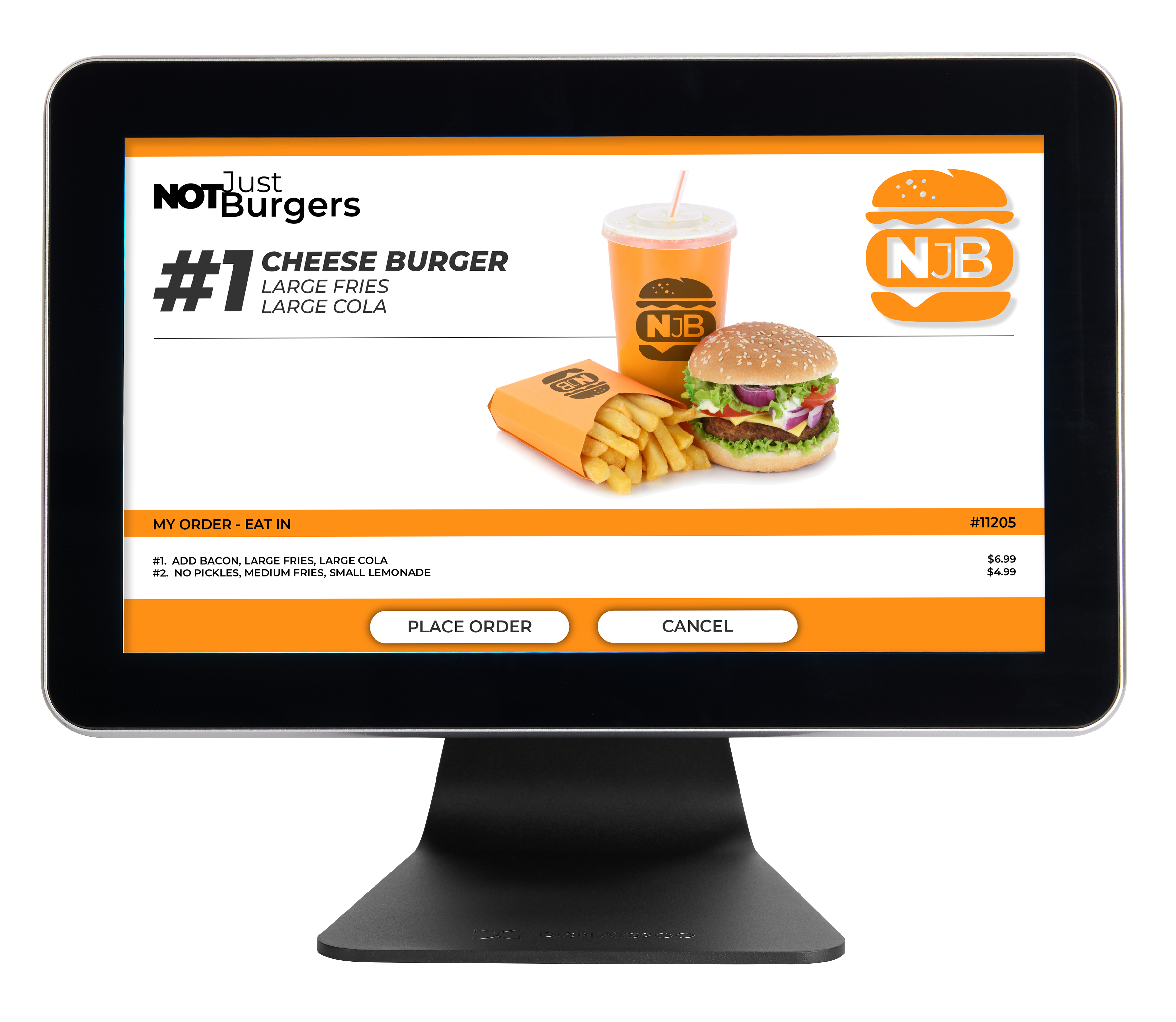 If you run a restaurant, coffee shop, or diner,or have an eatery located within your retail store, a kiosk is the perfect way to keep lines short while providing a beautiful menu experience. Customers can pre-submit their lunch or drink orders when they reach the cafe so that their items are likely ready by the time they reach the cash register. Customers can also take their time at the kiosk, exploring the menu and considering their order without holding up the line. Allow for time to shop and browse merchandise while waiting for their drink or food orders.This allows for a more streamlined experience for both your customers and employees with seamless integration between the digital menu kiosk and your ordering system.
11. Creating Memorable Store Experiences
Of course, the ultimate purpose of vivid in-store kiosks is to create memorable in-store experiences. You want your customers to be delighted by their visit, enchanted by your use of technology, and eager to visit again. Touch screen kiosks are vivid, interactive, and give you a chance to provide an engaging digital hybrid shopping journey unique to your brand style. Allow for kiosks to promote your brand voice and use them as an opportunity to differentiate yourself from competitors.
12. Virtual Try-On Experience
With a high-end kiosk, guests don't need a changing room to see how they would look when wearing or using your products. A kiosk with a camera eye can use AR (augmented reality) technology to project the appearance of a product onto the image of a customer. Customers will be able to look into a digital mirror as if they had tried on a specific item or stack of items. This can save customers the trouble of a changing room, show customers wearing items that do not need a changing room, or simply catch a customer's eye as they consider themselves in one product versus another. Most popular applications of this technology can be found in glasses stores and other apparel outlets.