Posted on 02, July, 2015
Last Modified on 28, February, 2023
Your restaurant's outdoor dining area is running like a well-oiled machine. You've mastered the basics by creating a smart seating plan, finding appropriate outdoor furniture, and protecting your guests from the elements.
So, what's next?
Don't just give your guests a meal: give them an experience. With an outdoor dining area, you have a whole new realm of opportunities to distinguish your restaurant from the competition, build a loyal customer base, and boost profitability.
Upgrade your restaurant's outdoor dining experience and attract more customers with some of these clever ideas.
1. Give It a Theme
Put the "fun" in "functional" and establish a theme for your restaurant patio. Having a cool concept can help differentiate your business from the competition while also providing a unique experience for your guests. Find a theme that fits your restaurant's personality, target customers, and menu.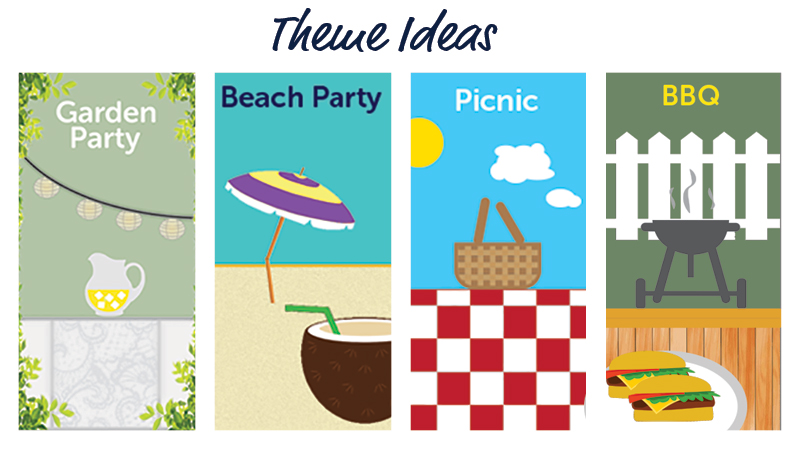 2. Special Patio Menu
Offer your diners something they can't get anywhere else, even inside your own restaurant. Craft a special patio menu with lighter fare and specialty items. Though this helps to add another dimension to your dining experience, it may also benefit your operations. If you want to have a faster turnover, use meals that are quicker to prepare for your patio menu.
3. Bar and Food Promos
Nothing quite beats a refreshing drink after a long day at work. Even if it wasn't a long day at work, people will go out of their way to imbibe outdoors, especially if they can save a buck or two while doing it. Make your patio a go-to destination with happy hour specials (like pitcher specials for beer or sangria) and other bar and food promotional deals.
4. Cook or Grill Outdoors
The human nose can smell more than one trillion scents. One of those scents should be the delicious food served on your restaurant patio. In recent years, businesses have put more stock into developing scent marketing strategies. Luckily, you don't need to invest in research or fragrance delivery systems: you just need an outdoor grill, pizza oven or even a fryer. Let the smell of beautifully grilled burgers, steaks, and vegetables waft through the open air and pull in hungry diners.
5. Live Music
Live entertainment goes a long way in creating an ambience for your patio while also attracting guests. You can go as minimal as setting up a portable speaker system for an open mic or acoustic session or investing in a full stage for bands.
6. Yard Games
Diners love activity-based events like trivia, bingo, and karaoke. When it comes to livening up your patio, think outside the bingo box. Use your outdoor assets to your advantage and set up some yard games. (Space permitting, of course.)
Some great ideas for lawn games include horseshoes, bocce, beach volleyball, badminton, table tennis, cornhole, and even outdoor Pictionary.
7. Go Dog Friendly
If photos on social media are any indication, people love their food and their pets the most. Cater to the dog lovers in your area by offering a dog-friendly dining patio. For extra brownie points, set up a readily-accessible water bowl and bin for dog treats or food so your furry, four-legged guests have something to dine on as well.
8. Name It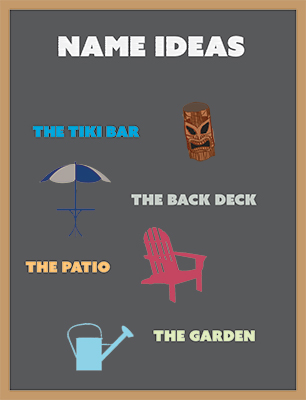 Providing your outdoor patio with its own identity helps distinguish it from the competition. Additionally, an outdoor patio with its own identity separate from your indoor dining experience helps to create two distinct dining environments for guests. If you have a themed outdoor dining area, pick a complementary name to help further bolster its personality.
Pick and Choose Your Features
Bringing new features to your restaurant's outdoor dining experience is a great way to boost profitability, but they must be executed tactfully. Not every suggestion on this list will apply to your restaurant. Examine your restaurant's menu, clientele, and overall character to determine what additions would be appropriate and complementary. Also, make sure to check your local laws and get the necessary permits and licenses beforehand. Some states may have restrictions on happy hour specials, dog-friendly restaurants, live entertainment, etc.
Don't let your efforts to bolster your outdoor dining experience with new features, offerings, and recurring events be in vain. Remember to give it a push and promote with social media, email marketing, and good old fashioned signage.