Posted on 11, September, 2023
Last Modified on 14, September, 2023
In the rapidly evolving landscape of digital signage, the Android operating system is the world's most popular platform to power devices of all types, from mobile phones to large-scale digital signage systems. Each updated version offers performance and UI improvements in a range of areas, offering a myriad of benefits that cater to businesses of all sizes. Android offers a variety of benefits from its hardware and integrated softwares that separates itself from its competitors. From unparalleled ease-of-use to cost-effectiveness, Android-powered digital signage solutions have transformed the way brands engage with their audiences for interactivity and advertising. In this article, we'll explore the key advantages and benefits of using Android operating systems for digital signage, focusing on their user-friendly nature and ease of accessibility, affordability, and increased security.
1. Affordability without Sacrificing Functionality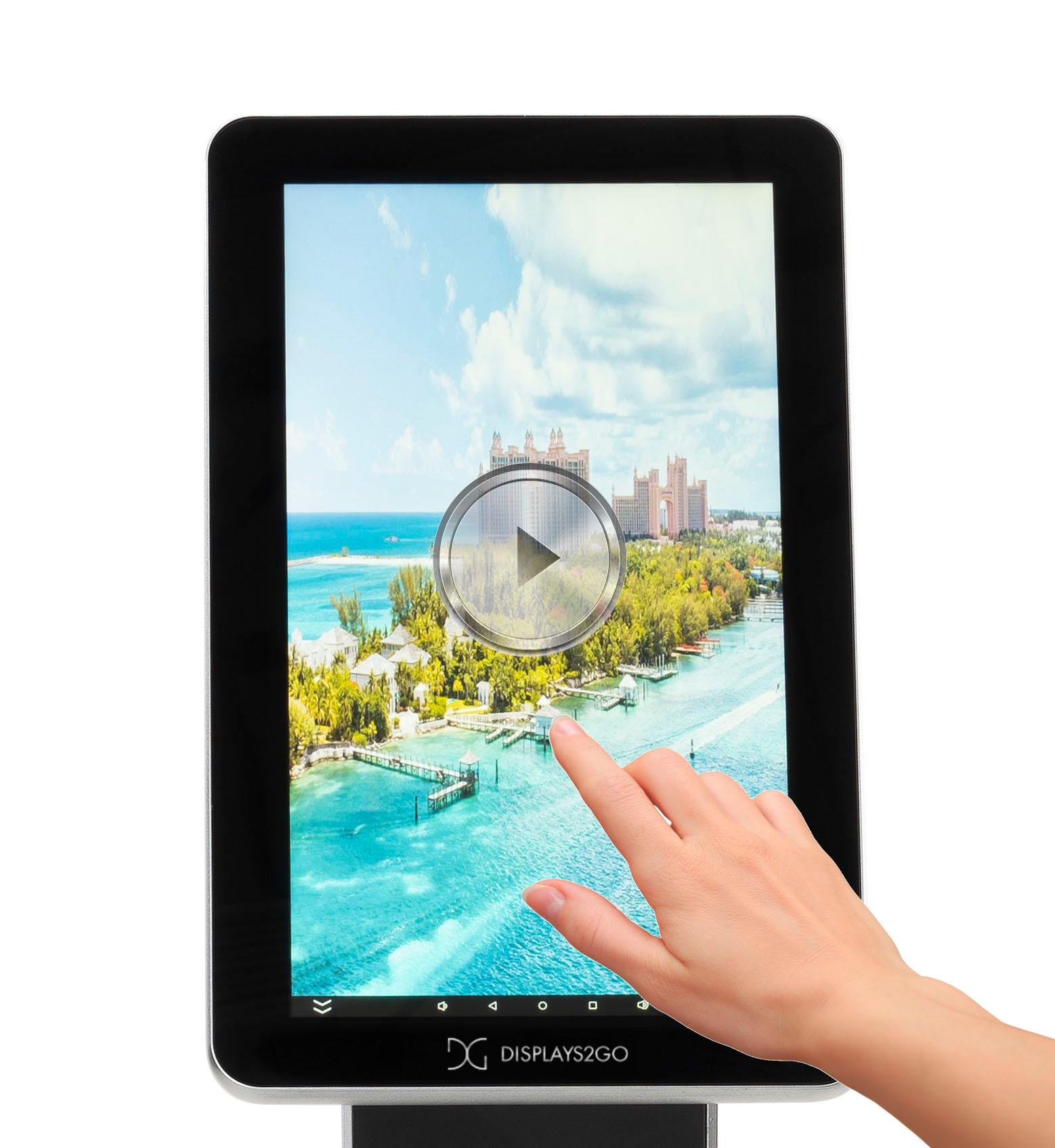 Android-based digital signage solutions often come at a fraction of the cost of proprietary systems. This affordability makes it a compelling choice for many businesses, enabling them to deploy high-quality displays without breaking the bank. Moreover, the cost-effectiveness extends beyond initial investment, as Android's open-source nature minimizes ongoing maintenance and licensing fees. Open source software through Android opens a plethora of affordable customization for business owners like the ability for custom branding, user interface modifications, and a more personalized experience for less.
Android's affordability extends beyond initial investment, boasting no ongoing maintenance and licensing costs compared to Windows OS and competitors. This financial efficiency ensures that businesses maximize their ROI without compromising on performance. Compared to other hardware alternatives, Android-powered devices are notably more affordable, enabling businesses to allocate resources more efficiently while still achieving impressive visual impact.
2. Enhanced Security to Protect You and Your Customers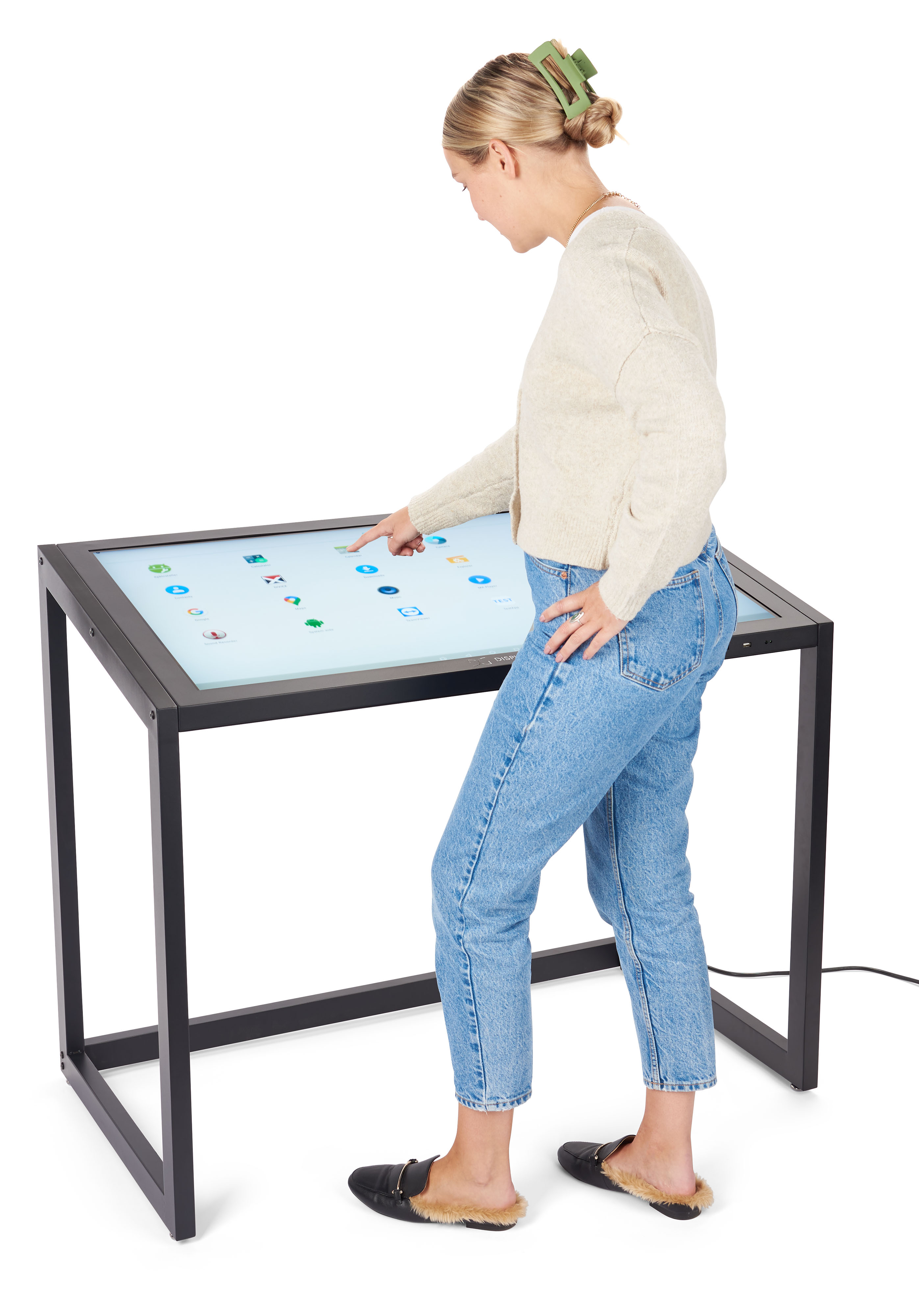 Android's dedication to security aligns seamlessly with digital signage deployments. Its stringent app review process, regular security updates, access to whitelisting, and robust encryption mechanisms contribute to a fortified security posture, mitigating risks and ensuring data integrity. With built-in advances for network security, application restrictions, and Google Play Protect, your digital signage is secured from the factory with Android OS. Android also beta tests their new versions on mobile devices to work out bugs before being released to commercial devices, leaving the consumer with the most refined version on their digital signage.
Andorid touts a secure platform that's detailed in their documentation, explaining: "Securing an open platform requires a strong security architecture and rigorous security programs. Android was designed with multilayered security that's flexible enough to support an open platform while still protecting all users of the platform." Businesses also have the option to implement their own security measures to address specific requirements. Moreover, Android supports full-disk encryption, which safeguards data stored on the device from unauthorized access. This is crucial for protecting sensitive content displayed on digital signage devices.
3. An Adaptable Easy-to-Use, Ready-to-Go System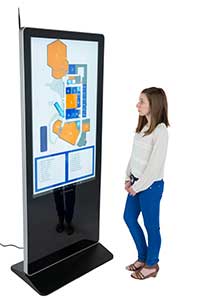 Android operating systems are renowned for their intuitive user interfaces and ease of use, seamlessly translating a familiar interface to digital signage for effortless content management. This familiarity minimizes the learning curve, ensuring swift staff adoption. Android signage can run in single-app or kiosk mode, allowing restricted user access and removing the ability for unauthorized tampering. While Windows and Chrome OS offer comparable features, Android's mobile-centric focus delivers robust kiosk and lockdown capabilities that are easy for users to quickly adapt to.
The Android ecosystem's wealth of applications enhances signage functionality, be it wayfinding, advertising, or interactive exhibits. Access to pre-installed apps and the Google Play Store enhances digital signage versatility, providing access to a plethora of ready-to-use applications or more customized apps tailored specifically for your business' use case. Android-powered systems offer simple content management, boasting an intuitive design similar to its mobile counterparts, and more content options available with select media players and content management systems (sold separately). This smooth transition is user-friendly, catering to both existing Android users and newcomers. Cloud-based platforms like content management systems and select devices enable remote content scheduling and updates across displays, while tailored apps craft engaging experiences for target audiences. The versatility of Android devices allows you to make your digital signage as interactive or as restricted as your desire for your intended use case.
4. A Wide Range of Hardware Variety for Your Needs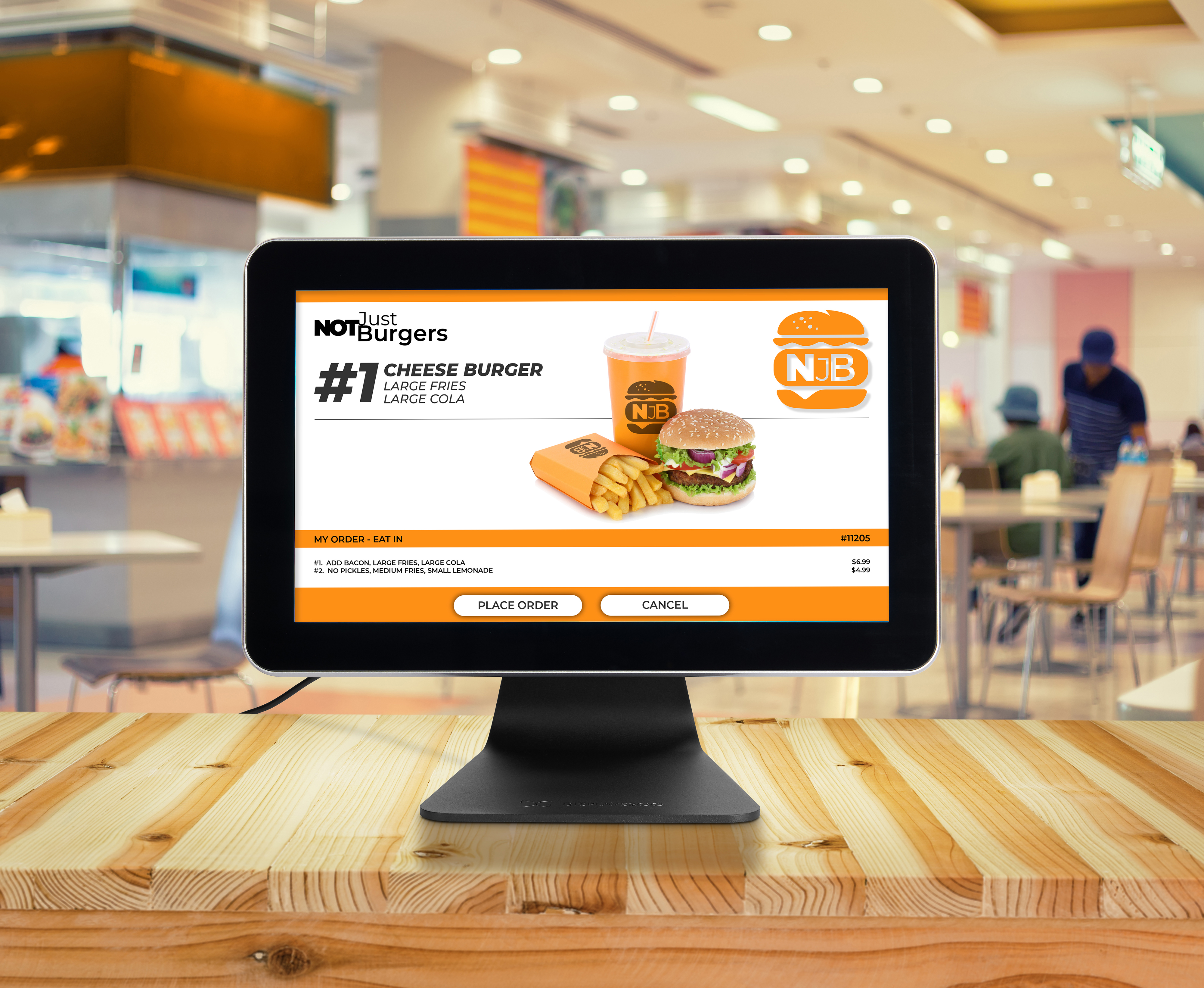 With Android OS being so versatile, there is an extensive range of devices, placement styles (wall mounted, floor standing, and countertop), screen sizes, and hardware to choose from. This enables businesses to select displays that best suit their specific needs and environments. Including small countertop kiosks, touch screen floor standing devices, or large video walls, Android operating systems can power diverse setups, ensuring scalability and flexibility as businesses grow. Utilize a wide selection of devices for your restaurant, retail store, boutique, or trade show. A variety of placement options and sizes gives you the flexibility without sacrificing functionality.
Conclusion
In the quickly growing world of digital signage, Android operating systems have emerged as a versatile and cost-effective solution that offers numerous benefits to businesses. Their intuitive easy-to-use interfaces, flexible content management, affordability, security, and compatibility with a wide range of hardware make them an attractive option for companies seeking impactful visual communication. Businesses can create engaging displays that captivate audiences while maintaining ease of use and affordability. Compared to alternative operating systems, Android remains the most popular, reliable, and desired choice among business owners and for good reason.