Posted on 09, November, 2020
Last Modified on 22, February, 2021
Best QR Code Applications for Sharing Menus, Business Information, and Catalogs
With more restaurants opening up for business alongside the ebb and flow of state regulations concerning public health guidelines, business owners have been presented with the challenge of maintaining a sanitary environment for both their patrons and staff.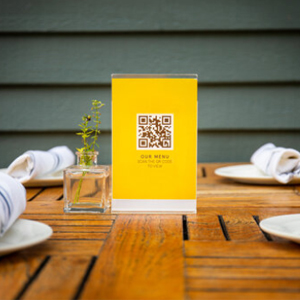 This task is especially challenging for fast-paced environments such as restaurants and cafes where tables may be filled minutes after the last guest has left. As such, reusing physical menus not only presents a high risk of transmitting infectious disease, but also creates a significant delay as employees rush to sterilize them between tables. While many restaurants have displayed their ingenuity with single-use paper menus, others have embraced the digital age where nearly every customer carries a smartphone, and have taken advantage of QR code generators to create contactless menus.
With a well-placed sticker on the table featuring a unique QR code, something akin to a barcode, restaurants have removed the need for a physical menu by directing their patrons to a digitally accessible version. While QR code scanners are available on the Google Play Store, and even built into modern smartphone cameras by default, QR code generators can be much more difficult to settle on as the right choice. This article breaks down Displays2go's top applications for creating your QR code menu for your bar or restaurant.