Posted on 18, January, 2023
Last Modified on 25, August, 2023
As we move into 2023, digital growth and adoption continues to accelerate rapidly and there's no doubt that businesses and consumers must stay up to date with the latest trends to remain competitive. From technological advancements to consumer behavior changes, understanding the direction of the industry is crucial for businesses looking to improve their advertising and reach their audience effectively. We sat down with Displays2go Senior Product Developer and digital expert Casey Sullivan to discuss some of the most significant digital trends for 2023 and what to look out for in the marketplace. From the rise of large format direct view LED displays to the increasing importance of customer immersion and retention, we will cover the top 5 digital trends that you need to know about to stay ahead of the curve.
1. Large Format Direct View LED
In 2023, look for direct-view LED to continue to drop to more accessible price points for businesses with smaller digital budgets. One of the most significant advantages that direct-view LED displays have is their ability to grab attention from far away. With bright and vivid colors, these large format displays are nearly impossible to miss and instantly create an engaging viewing experience. They can be used for a wide variety of purposes, from displaying dynamic, eye-catching advertisements to providing real-time information to customers. Available in poster-size formats, video wall setups, or large panel outdoor displays like the ones you see in Times Square, their impactful footprint and resistance to glare ensure the viewing experience is not compromised when used outdoors.
Business owners will also reap the benefits of LED's energy efficiency and long-lasting lifespan. Casey states, "You're going to get more bang for your buck when you go LED. It's a great investment because the shelf life on LED is a 10-year span (approx. 10,000 hours). The end user can actually sell ad space on the LED digital signage and get their ROI back pretty quickly." With up to 10 years of use from these displays, you can rest assured that you won't have to worry about replacing any of these units often, and as the digital out-of-home advertising industry grows in 2023, you can be sure to notice more businesses using large-format LED signage to rent out ad space to other businesses and enjoying their digital investment paying for itself.
2. Self-Service Kiosks with LCD Touchscreens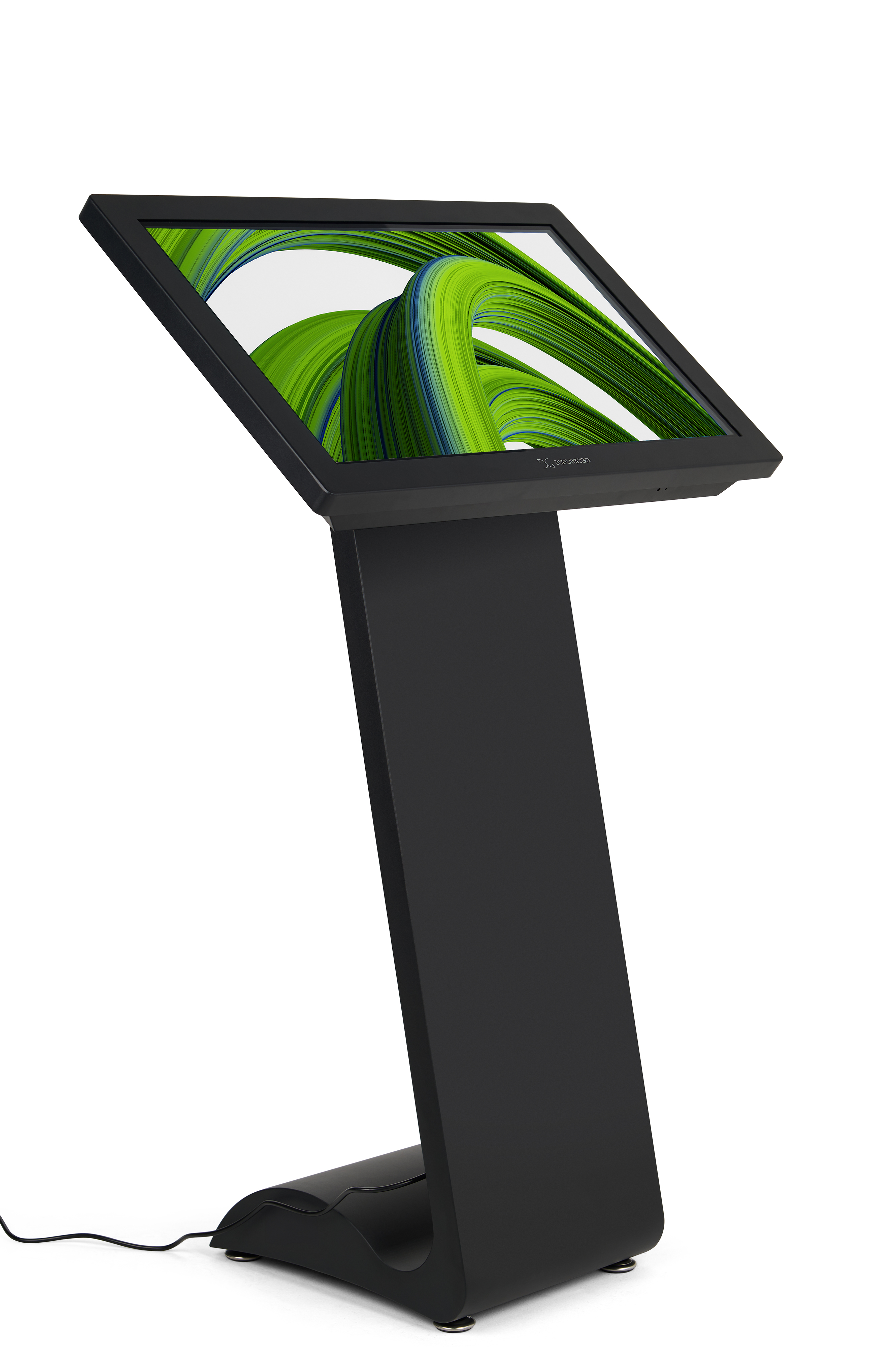 In the aftermath of the COVID pandemic, we are continuing to see an increased customer preference for self-service that will carry into 2023, and will be a major influence on digital product innovation and development. A study from Acumen found that, on average, 45% of customers are more likely to use self-service than before the pandemic. A self-serve kiosk is a touchscreen device that allows customers to interact directly with a business, accessing key information and services without direct interaction with a person. Self-serve kiosks will grow more ubiquitious and are on their way to becoming an expected fixture in retail, food service, entertainment venues and the workplace. With the help of these displays, customers can easily access product information, place orders, and even make payments without having to wait for assistance from a store employee.
Self-serve kiosks can also be used to display advertising content and promotional materials. This can be effective for businesses that are looking to reach a local audience, as kiosks can be placed in high-traffic areas such as shopping malls, airports, and other public spaces. LCD screens allow these displays to offer high-resolution images and videos with bright and vivid colors, and clear text. They are energy efficient, long-lasting, and lightweight, which allows versatility in placement, e.g. in a store window, as an in-store display, or in a busy shopping center.
3. Digital/Interactive Whiteboards
Digital whiteboards are nothing new to the market. However, the technology and capabilities that they offer will continue to expand in 2023. They continue to become more advanced, offering web browsing capabilities and becoming larger for more collaboration and available thinkspace for more affordable prices. Digital whiteboards work by allowing users to write, draw, and interact with content on a large, touch-sensitive display. Paired with an internet connection and web browsing access, these whiteboards are exceptional for classroom and conference room use, improving productivity and ensuring full engagement. Digital or interactive whiteboards can help businesses and organizations increase productivity, reduce costs, and improve communication and collaboration. Additionally, leverage this technology to create more interactive and engaging environments for customers whether you are a marketing agency sitting down with a client or a financial advisor breaking down someone's portfolio.
4. Augmented Reality (AR) / Virtual Reality (VR)
These are probably two terms you've heard a lot in the past few years. AR and VR offer a number of unique benefits when it comes to customer engagement and immersion. AR works by creating digital environments that can be overlaid on the real world using something as accessible as your smartphone, whereas VR requires the use of a special headset, but is more immersive. Advertisers have begun using these tools for a wide range of immersion, such as virtual tours, product demonstrations, and games. These technologies are used to create engaging and interactive environments, allowing customers to feel closer than ever to your product or service.
AR and VR can be expensive to implement, but they can provide a good return on investment in the long run. Businesses can leverage this new technology to create unique and memorable experiences that customers will remember and talk about. Using AR, customers have the opportunity to see products like never before, including virtually trying on clothing to seeing how a product would look in a specific environment. In a study from Harvard Business Review, they found that, in an experiment using a mobile app, AR increased user view time by 20.7% and led to them viewing 1.28x more products on average. AR features also increased the likelihood of a purchase by 19.8% compared to those who did not use AR in their experience.
5. Content Creation, Content Management & Cloud Software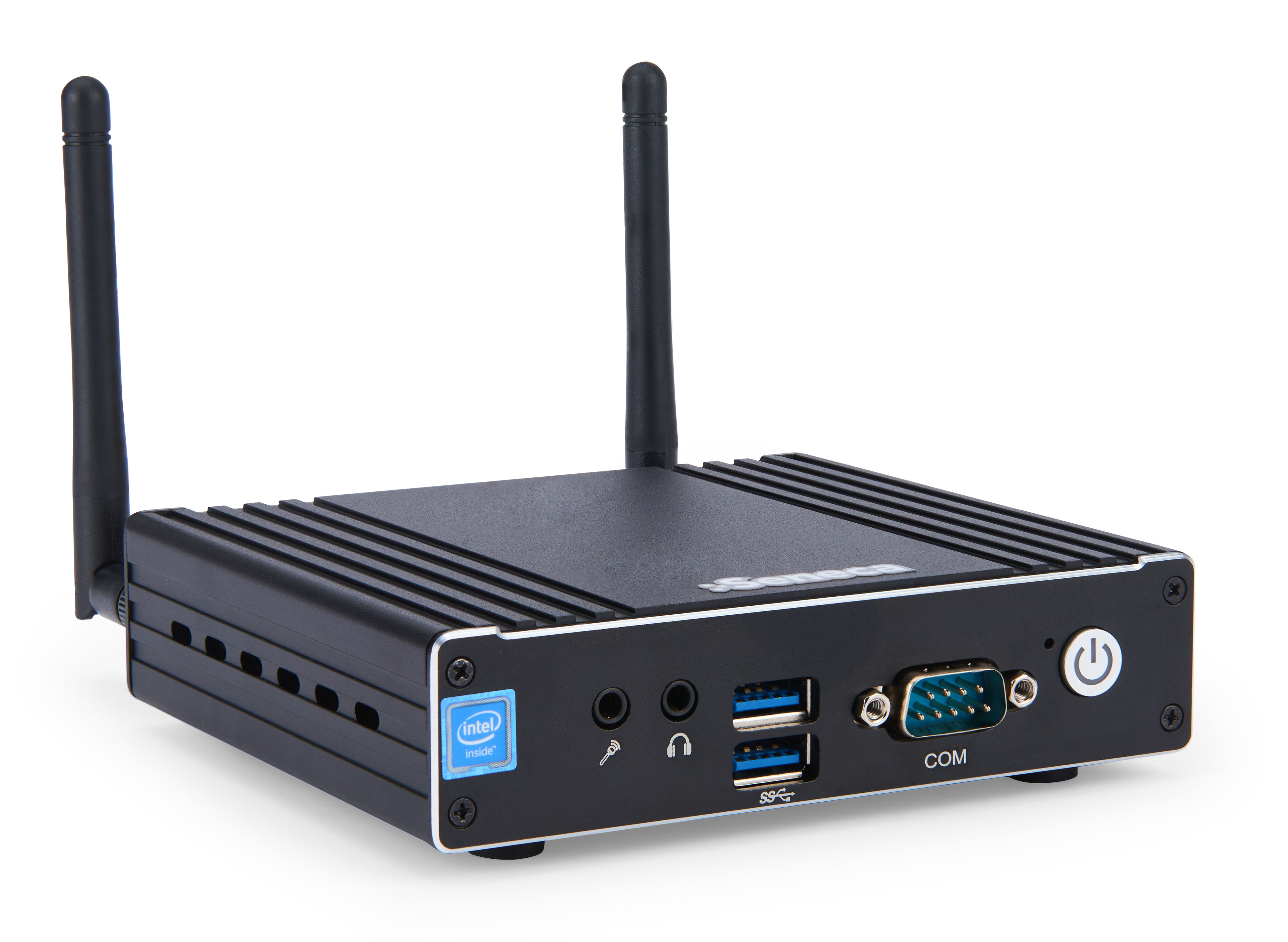 So you have all of this digital signage now, but how do you create and manage it? A content management system (CMS) is software that allows businesses to easily create, manage, and publish digital content such as images, videos, and audio files, making it a necessary tool for any digital display. However, all CMSs are not the same. In the past few years, advancements in digital signage have led many companies to update their CMSs and make them more accessible to users. This means adding features like easy-to-use drag-and-drop design tools, and more customer-friendly interfaces that will make digital more accessible to the average user.
"The biggest [factor] of people not making the digital transformation is that they don't know how to make and display their content…" says our expert. Currently evolving CMS tools are becoming more accessible to a wider variety of users. This can alleviate the hassle of having to hire a graphic designer and endure more costs on top of the digital signage itself. Security is an important feature as well. Ensuring the protection of your files and information is the main reason why many businesses opt for an enterprise-level CMS which offers more upgrades in terms of features, scalability, and better security.
Wrapping it Up
Digital devices will continue to trend upward in years to come as they become adopted more and more into the everyday operations of businesses small and large. From the rise of large-format LED displays for advertising to self-serve kiosks and content management for faster checkout and better customer experience, it's important for businesses to understand these trends and how to leverage them to their advantage. If your business is not quite ready to transition to digital, don't worry! Static advertising will still stick around. Our expert Casey says, "Even though digital is the wave of the future, static signage is definitely not dead. People still just haven't made the transformation to digital yet."
Download The Infographic