Medical Chart Holders - HIPAA Compliant PHI & Patient File Folder Storage
---
Medical Chart Holders for Protecting Sensitive Health Care Information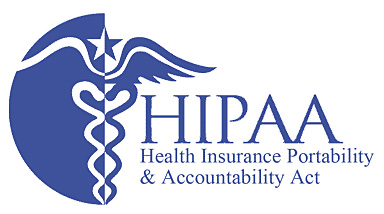 What makes our medical chart holders ideal for medical offices or other environments where maintaining information privacy is key? The HIPAA compliance act was drafted and passed in 1996 to help standardize the efficiency and confidentiality of the healthcare industry. PHI (Protected Health Information) pertains to any type of information within an individual's medical record that was either created, used, and/or disclosed during diagnosis or treatment that can be used to identify the individual personally. Each of these privacy filing systems is designed with a concealed front to limit access only to those who need it. These medical chart holders fully comply with the regulations set forth, so doctors' offices, hospitals, and other healthcare agencies can keep information safe. We offer single-pocket as well as multiple-pocket racks that can accommodate many patients.
One of the main advantages of these medical chart holders is that they mount on the wall. The mounted configuration of the file boxes not only keeps desks, floors, and other areas clear, but also keeps the required medical documents or hospital information at the fingertips of doctors, nurses, and clerical employees. The wooden or steel designs (in numerous colors and finishes) lend an upscale touch to professional interiors. Medical records are too important to take lightly, which is why so many HIPAA compliant offices already employ these chart displays. While the hanging file folders are typically hung behind a front desk or nurse's station, they can also be put on the doors to patient rooms so the information is right near the place of examination.
While lots of family practices and specialists are transitioning to ePHI (Electronic Protected Health Information), paper records are still the modus operandi for many healthcare providers, and compliance is no different. Looking for more wall mount racks? Steel file organizers also offer confidentiality but with extra pocket options. When it comes to protecting sensitive information, privacy also extends to the desktop. Frosted glass partitions create a boundary while acting as a screen from prying eyes.