Museum Stanchion Accessories - Elegant Crowd Control System Displays & Barrier Ropes
---
QueuePole Museum Barrier Signage and Stanchion Accessories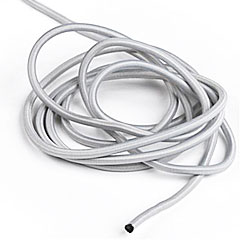 Does your business or gallery need to add exhibit signage and information displays that will not disrupt the overall feel of your space? Our museum stanchion accessories are designed to complement the QueuePole.Slim line of slender contemporary post and rope systems. These attachments combine high visibility with subtle, non-intrusive styling that easily serves for queue management, customer direction, or creating a protective enclosure around valuable exhibits, merchandise, or artifacts. Black or silver finish museum stanchion accessories, such as our gallery sign frames and exhibit barrier ropes, are an affordable way to add value to traditional crowd control fixtures. Durable aluminum, polyester cord, and steel construction allows these pieces to withstand heavy traffic in public environments. Simple lines and customer-friendly elements like angled viewing plates help these frames, ropes, and wall terminators create a unified design that complements decor while protecting assets. Our neutral-finish museum stanchion accessories, designed to coordinate with the minimalist look created by QueuePole.Slim barrier systems, are the perfect choice for galleries, high-end retailers, institutions, and professional service environments such as financial and legal service providers.
How do these gallery sign frames and exhibit barrier ropes differ from traditional crowd control systems?
Elegance - Museum stanchion accessories are designed to match our QueuePole.Slim line systems. More than simply decorative, these fixtures' slender lines and neutral finish colors complement surrounding decor without distracting.
Subtlety - Gallery sign frames allow businesses to communicate with patrons and customers in a discreet, sophisticated way. Stanchion accessories include vertical and angled framing enclosures that create visually pleasing information systems, wayfinding and directional signage, or promotional messaging.
Security - Exhibit barrier poles, lines, and terminators can be combined to create customized enclosures or line-based queuing arrangements. Freestanding posts are a great way to rope off exhibits, individual sculptures, and artifacts, or to create a visually enticing merchandising feature. Fixed crowd control systems use terminators to attach to walls to protect artwork or create specialty access areas.
Flexibility - Gallery-style stanchion accessories are both literally and figuratively flexible! Slender elasticated ropes in complementary neutral finishes mean that these post-based barrier and access control systems never take away from the objects on display. Lightweight, minimalist designs allow the crowd control systems to be easily reconfigured for changing exhibition layouts.
Exhibition stanchion accessories offer businesses an economical way to create custom queuing arrangements that incorporate informational displays. Gallery-style sign frames are ideal for offering artist information, historical context, or even pricing info without distracting from the visual line. For fixed crowd control systems, wall terminators provide additional security by creating immovable barriers. Replacing lightweight elasticized ropes can often give the entire line a facelift without having to replace full posts. The subtle styling and simple design means that companies can configure these queuing systems in a variety of ways that completely match their facility's space management needs.
What is the proper viewing angle for exhibit stanchion accessories?
45-degree signage holders for barrier posts are meant to be attached to shorter 16" fixtures.
60-degree slanted sign frames have an increased angle that makes them ideal for use with standard 39" tall crowd control systems.
Gallery stanchion accessories such as our informational sign holders are designed to be easily attached or removed as needed. Simple screw-on mounts and plates allow any post to be reconfigured with signage or labeling at will. Unlike vertical enclosures that are fixed in place, angled display brackets can be used in either portrait or landscape orientation, depending on the media to be showcased. A wide range of common sizes is offered, including gallery-standard 8.5" x 6" label holders and larger 11 x 14 frames.
In addition to high visibility crowd control accessories for protecting fine art, historical exhibits, or even high-end retail merchandise, we also offer a wide selection of traditional queue management styles to meet any need, from classic red velvet ropes and brass posts for VIP seating to these tall retractable barrier systems for car shows. Displays2go's massive inventory selection allows businesses and facilities to find the fixtures and displays needed to promote their brand, their way.