All Customer Reviews For PS1528BLK
---
---
Sturdy sign
Great sign holder, good size and easy to use.
---
Finally!!! A Sidewalk Sign that we love.
Over the years we have had many issues with Sidewalk Signs. Some blow over, some break easily, and others have no curb appeal. This sign is aesthetically pleasing, easy to change posters, a breeze to move around, and good thing its water resistant because we often forget to bring it in when it rains. Thank you for an exceptional product.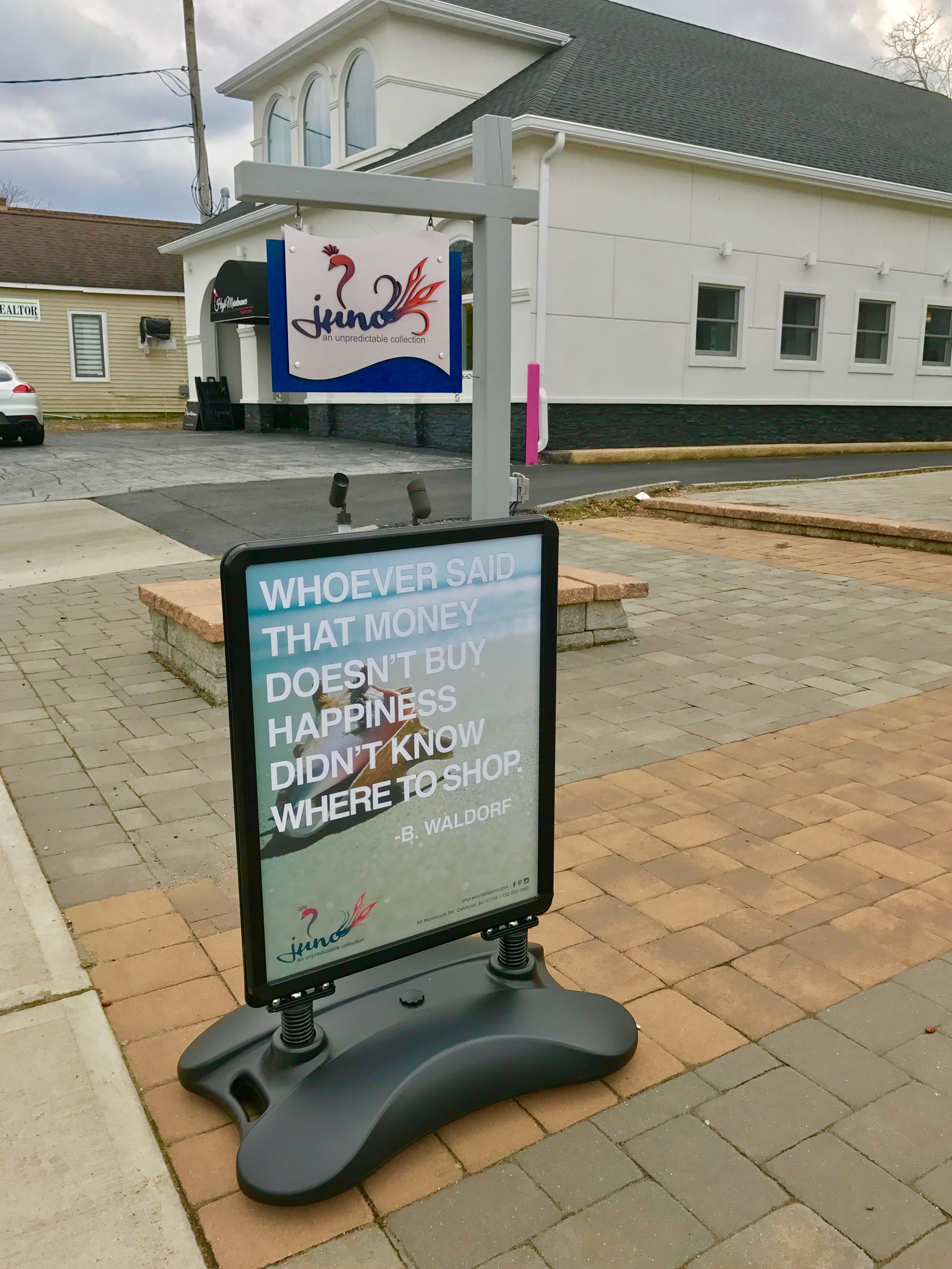 ---
Great Sign Stand
The springs on this allow for the wind without blowing the sign over. Also, the base is very heave with the water so it is very stable. We live in the snow and used RV anitfreeze in the base so it would not freeze and burst the plastic. The snap frame has protective plastic. Overall, this is a good sign.
---
West Texas Weather
I bought this sign to hold my classic car show sign. We have lots of wind around here and I think this will take care of that.
---
---
Exactly what we needed
We needed a portable sign to replace an old, heavy, A-frame sign. This is exactly what we needed. No need to weight it down as it has enough weight on it's own.
---
Sidewalk Sign
Easy assembly ,well constructed. Has held up well during some heavy rain events.
---
Great Sign
The sign is very sturdy and good quality. My only complaint is that we left it out in a downpour and the poster we had in it got wet, it was under an overhang but the rain still got to it. Other than that, it's a great sign. We filled the base with sand instead of water so we don't have to worry about it freezing in the winter.
---
Owner
Easy to assemble and a great look.Will work great for our posters we put outside on the sidewalk for customers walking by to see.
---