All Customer Reviews For AFS2228HDR
---
An excellent item for our theater's use.
This item was a gift to our local community theater. The theater director received it and immediately put it to use. She is very pleased with how sturdy it is and how easy to open and display posters and signs. We're very pleased with this item's quality. Thanks for the prompt delivery and your attention to quality.
---
Perfect
Exactly what I needed and fast processing/shipping. Would buy product from this retailer again without hesitation.
---
Great outdoor sign
Love this item for our outdoor street sign - the added top banner allows us to change our look as we need - we use it to brand and then use the larger image holders for displaying product.
---
Quality Signs
We used to have the old style wood panel and plastic sandwich boards. Not the most attractive type. Since moving back to our renovated office building, I wanted to step up our visual presentation with signs that looked high quality and professional around the building and also at events. These signs look really good. I'm happy to have a separate header so we can switch out department logos as often as we need. The signs are a bit bigger than I expected, but they'll really stand out because of their height. These signs could be perfect if there was a handle on the side to use for carrying them around. That's the only negative I see so far.
---
Damaged items
Two of the four we ordered arrived damaged. The two that weren't damaged work great.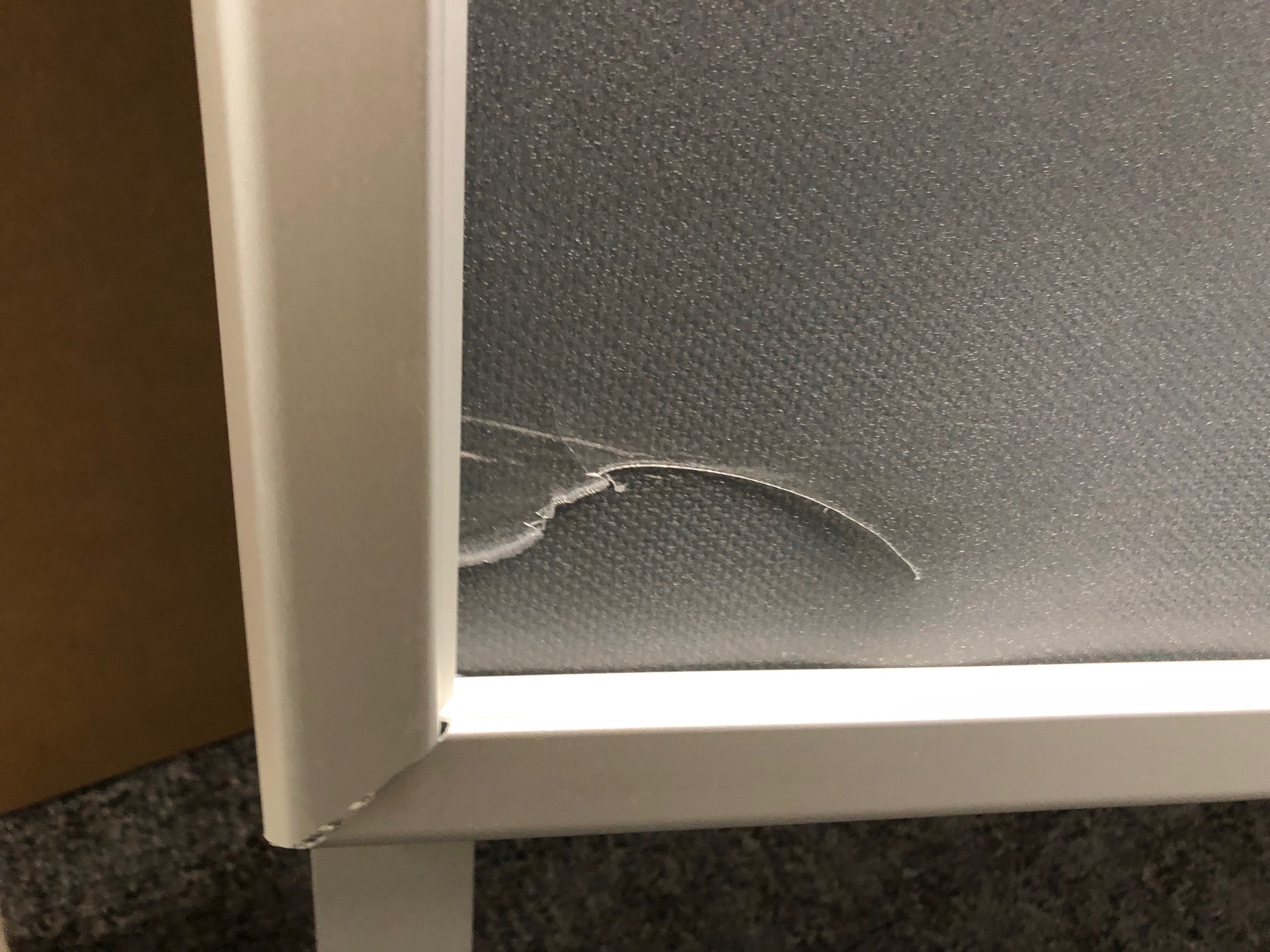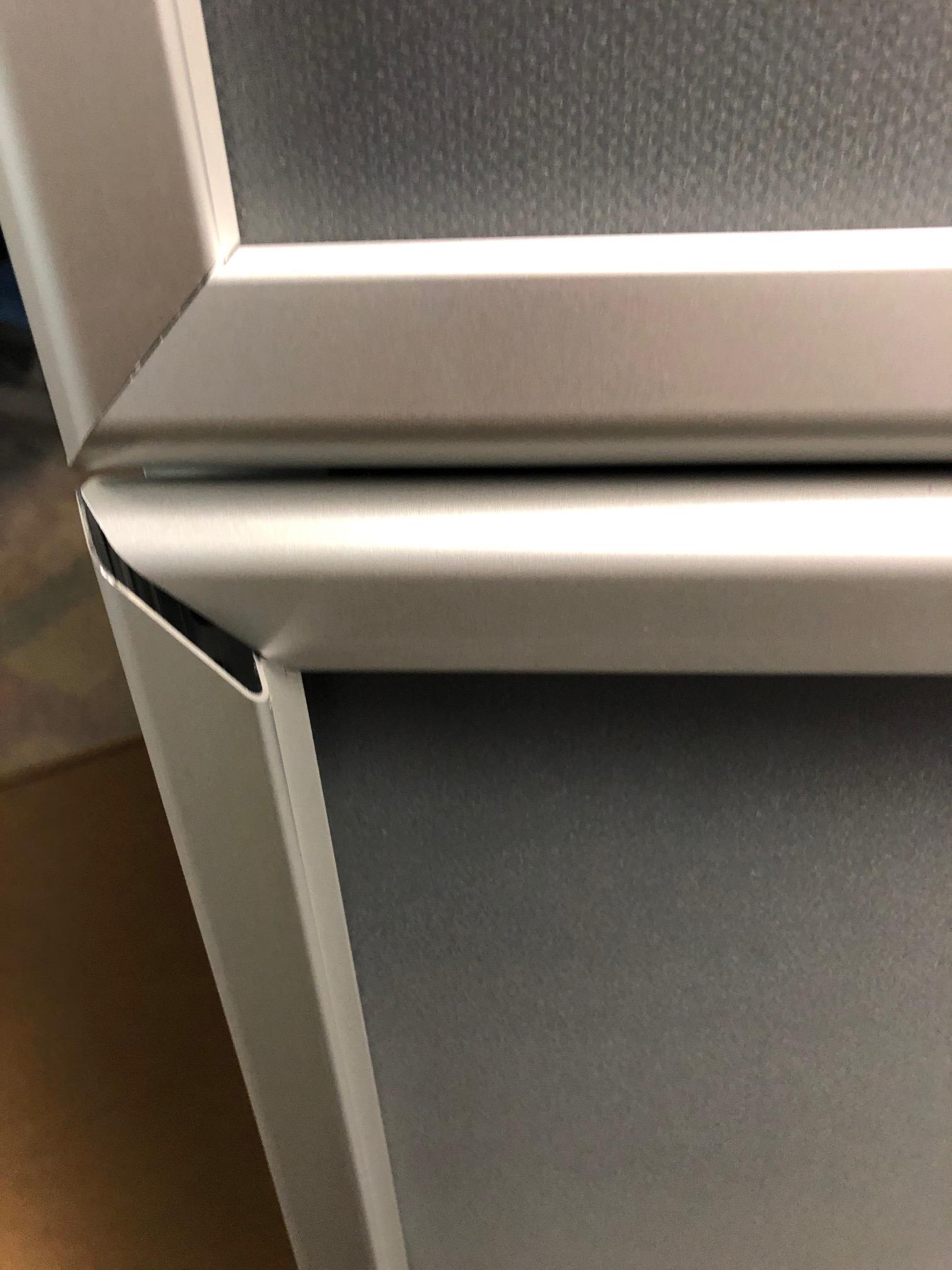 ---
Branch Manager
Quick shipping, great product and easy to use. Looks great.
---
Wonderful!
This Sidewalk sign is perfect! It is light weight ( requires some weights on windy days) otherwise so easy to use. Beth
---
Nailed it!
We are a high-end retailer with a business principal who is VERY particular, so I ordered this sign with fingers crossed that it would look as good in real life as in the photo and live up to its description. It arrived in perfect condition thanks to a stellar packing job and, once unwrapped, it did not disappoint! It looks great, appears to be well made, and the separate header frames make this sign holder infinitely versatile. This is much more upscale, attractive, flexible, and easy-to-carry than the old, clunky, plastic Sign-a-cade it replaced!
---