Need a stand too?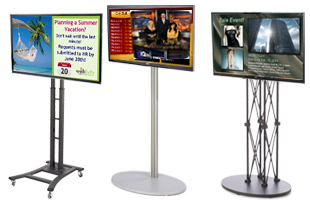 Already have a screen?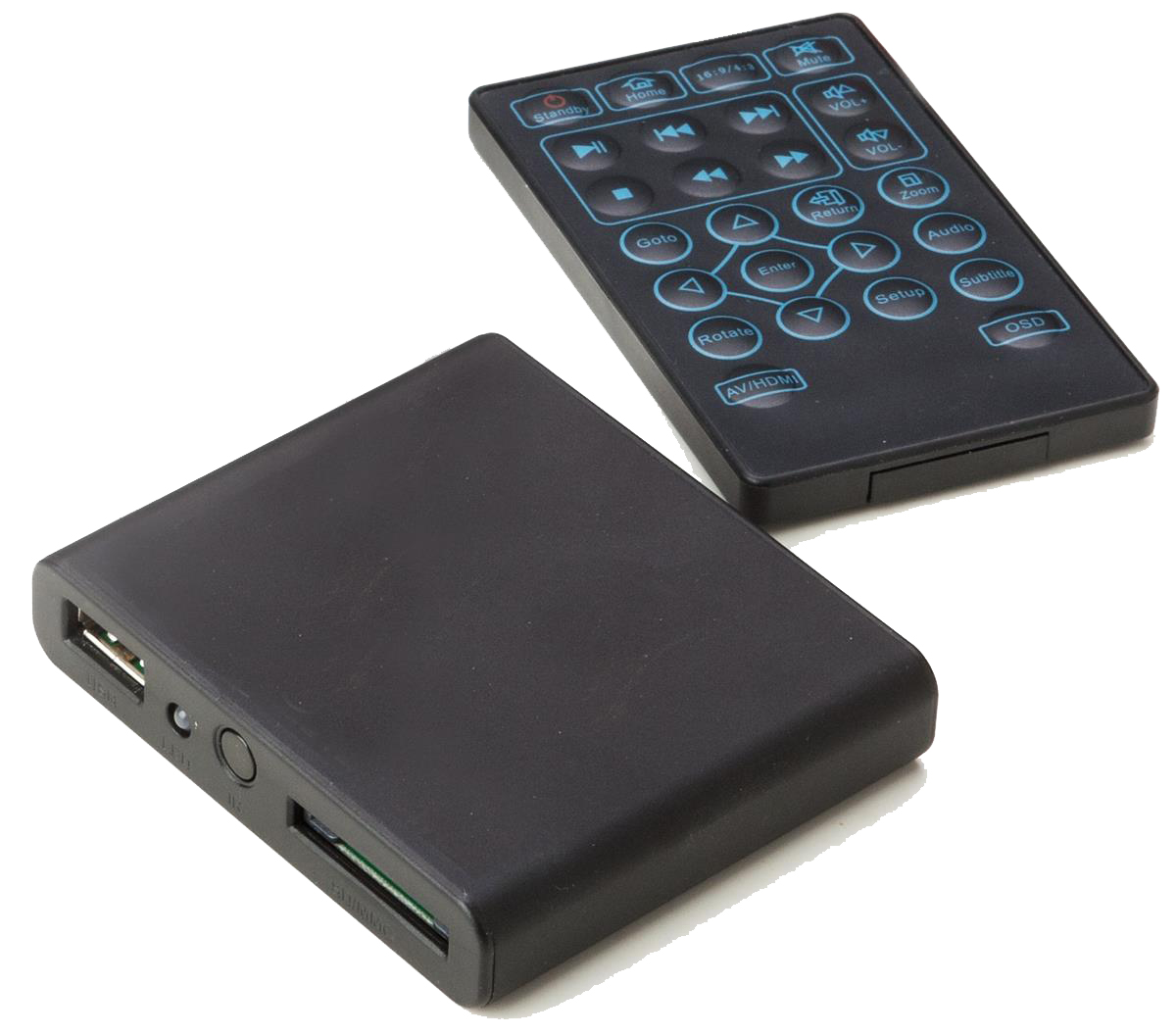 New to the game?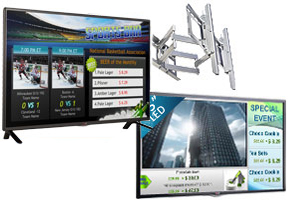 Want something smaller?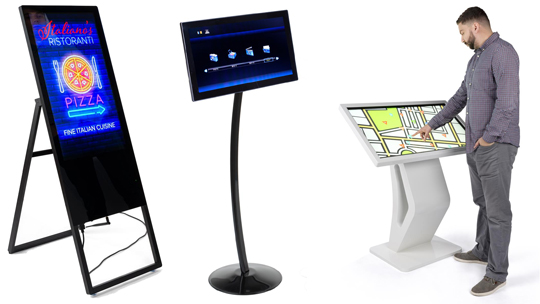 Digital Menu Boards Offer Better Pricing Flexibility & Lower Costs To Make Menu Changes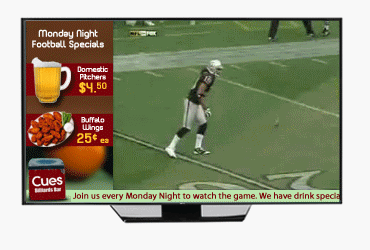 Looking to update your foodservice establishment? These digital menu boards for restaurants are a cutting edge way to replace static options such as LED boards and paper versions. With the new labeling laws, now is a better time than ever to replace old foodservice signage options with electronic versions. The recent regulations mandate many restaurants to show calorie counts and nutritional information alongside items.
These digital menu boards have an initial investment cost but are free to update once implemented. In the future when more foodservice laws arise, this display will not cost restaurants any money to change. In addition, when fast food establishments add new items, it is free to add onto these digital menu boards. These flat screen ad players offered in this online catalog have built in plug & play capabilities. Users simply insert a USB drive preloaded with full screen images and play content on the screen. Restaurants may show food items, promotions, and upcoming events on these digital menuboards. This electronic restaurant fixture is sure to engage the customer and enhance the overall restaurant experience. These digital menu boards allow users to change templates as needed to effectively communicate information to customers. These versatile systems are great for keeping up with supply of food items. For example, this digital menu board promotes items that are overstocked in order to directly influence buying choices.
What Types of Digital Menu Boards Are Available?
Plug & Play/USB Advertising

Have an existing LCD monitor and need an HDMI media player to play full-screen presentations? Simply load photos or videos onto a USB drive and plug the storage device into media player to play on screen with the included remote!

Ad Player Mounts

Countertop stands, stationary wall mounts, articulating brackets and ceiling hung configurations are the mountable styles offered. Kits include chosen mounting device, LCD display (with plug and play capabilities) and free web-based template software!

Bundled Kits

Freestanding, stationary and portable floor stands encompass a variety of uses! From shorter menu displays to extra tall truss stands, the range of options for usage is incredible! Each option available contains a unique stand, monitor and media player!
How Can Restaurants Benefit From the Use of Digital Menuboard Systems?
Foodservice establishments have the ability to enhance branding by custom tailoring content that is displayed on the screen.
This versatile digital menuboard is updated as new items are introduced and old items taken away.
This display may show promotions and directly influence buying choices at the point of purchase.
Digital menuboards can be updated with calorie counts as mandated by new labeling regulations.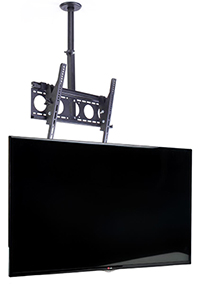 High definition images and brightly colored layouts on these flat screen systems provide customers with a visual treat. Food is perishable which makes the restaurant industry one of the highest capable sectors to profit from this technology. With different seasons come different foods and crops so the menu options at foodservice establishments are always changing and so do these versatile kits. These systems allows for easy updating of prices with the changes in the market. This restaurant fixture displays different food items depending on the time of day (breakfast, lunch, dinner) with ease and eliminates the need to waste employee labor. This signage content is ideal when marketed towards a specific demographic based on trends noticed by the restaurant owner. This display for restaurants helps create an ambience.
Digital signage systems are the new age in menus. This display is used to enhance the overall customer experience. Flat panel media players are the perfect mode of communicating with customers in this technological era. This online retailer is a one stop source for cutting edge electronic displays. The graphics displayed on the screens may help guide customers in their purchasing decisions making this an ideal tool for restaurants. This signage helps increase revenue, customer satisfaction, and overall branding. This display includes the necessary hardware and free access to online template software.
Displays2Go is a trusted source for electronic displays. This all in one display for restaurant digital signage includes access to free template software. These ad players for the foodservice industry provide plug and play capability. These ad player bundled kits are perfect for restaurants of all types. Purchasers of this display can find all the support they need right here! This online catalog has a vast selection of e-media players to make the transition into electronic displays a smooth one. A foodservice establishment can benefit greatly from this menu board signage. These all-in-one displays are versatile and sure to engage customers. Along with the hardware offered, the free online template software will make the transition into e-media that much easier. In addition to e-media players this site has thousands of in stock POP displays to choose from.