Posted on 28, July, 2016
Last Modified on 22, October, 2018
The future of digital signage is clear - literally. Those captivating video advertisements are moving from TV screens to transparent screens. You might have seen these digital displays on cooler doors at your local liquor store or on a product showcase for the hottest electronic device. These see-through panels are busting down the doors into a whole new world of marketing opportunities for across industries ranging from jewelry stores to apparel suppliers to trade shows to museums and many more.
You probably wondered what technology was creating these captivating graphics. That amazing look is achieved using transparent LCD screens. While the technology behind it isn't anything new, these digital displays are revolutionizing the way many retail stores and trade show exhibitors showcase products. What are transparent LCD displays? Why do you need to know about them? How do they work? Learn why transparent LCD display screens are reshaping how we advertise.
What Are Transparent LCD Screens & How Do They Work?
LCD stands for liquid crystal display. Essentially, LCD screens make flat-panel displays for electronics using many, many small pixels to create an image. LCD is incredibly energy efficient and, in recent years, has become the dominant technology used for displays in laptops, TV screens, clocks, and even calculators.
Standard LCD screens, like the ones found in your computer monitors, have backlit components built into them to help illuminate the pixels on the screen. This backlighting help make the screen visible to viewers, but thicken the screens so that they're no longer see-through. Converting these standard LCD screens into transparent LCD screens requires an alternative light source that doesn't block the display. For beer coolers with LCD display screen doors, the interactive graphics are actually illuminated by backlighting inside of the cooler. This creates a high impact advertisement showcase that's both transparent and vibrant.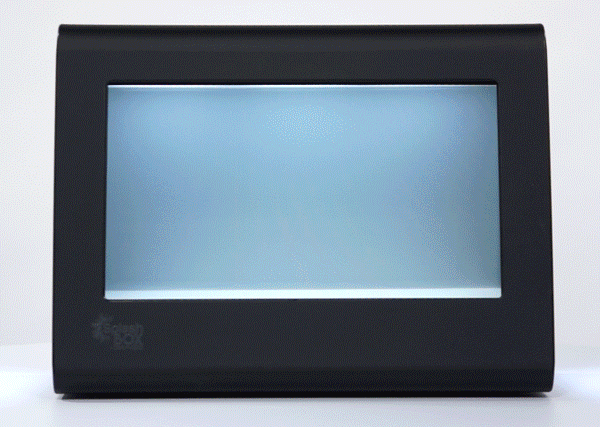 What is Transparent Screen Technology Used For?
Though transparent display technology is often found in liquor store coolers, it's now spreading to more and more industries. The newest trend in the product merchandising and trade show display circuit uses this technology for interactive digital display cases. The display cases and boxes feature front panels with translucent LCD screens and interior LED backlighting to make the graphics easily visible.
With LCD technology, merchandisers can choose any motion graphics or videos to play in beautiful full color and stunning detail on their displays. They can overlay text to describe the features of their product, show videos of the product in use, or any other multimedia content that helps you tell your product's story. While these branded videos play on loop, viewers can still see the object showcased inside of the box as it is evenly illuminated by LED lights.
These types of LCD product displays are great for higher priced items that require a bit more explanation, including:
Electronic devices like smartphones and tablets
Cosmetics
Alcohol and other adult beverage brands
Jewelry
Athletic shoes
Collectibles and trophies
Vivid videos and multimedia splash across the overlay LCD screen, explaining the features and benefits of the product, while customers simultaneously view and admire the item behind the display!