Direct View LED Signage, Posters, and Displays
---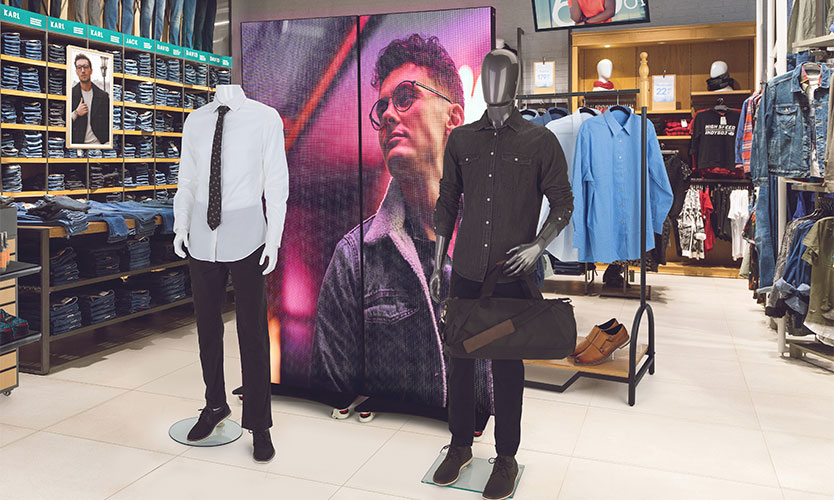 Clear, Precise Imagery
Amaze onlookers by displaying vivid detail with dense pixel coverage for a sharp resolution.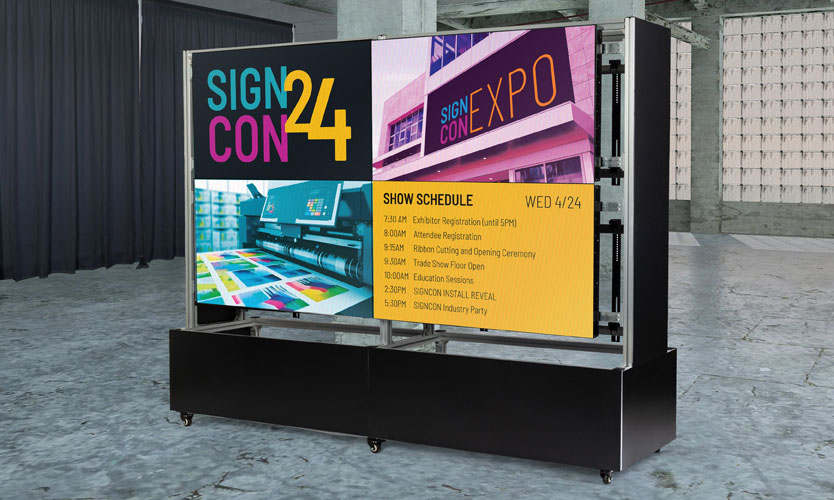 Large Format Displays
Display large-scale visual imagery with seamless poster connections. Daisy-chainable options allow you to connect multiple screens for one large image.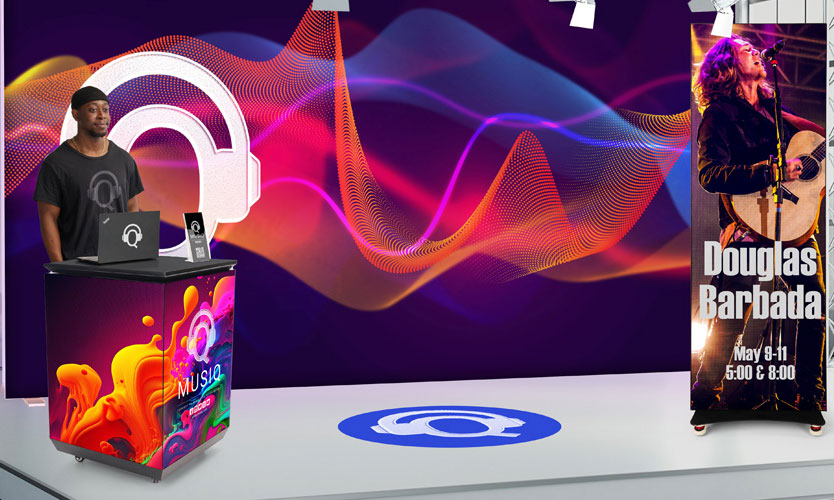 Unparalleled Advertising
LED displays capture attention by bringing a burst of illumination into your branding anywhere you go.
---
LED Solutions Illuminate and Grab Attention in Retail Spaces
Displays2go's comprehensive collection of direct view LED signage and solutions provides an extensive range of options for signage, advertising, presentations, and more. Whether you're a business owner looking to attract customers, a trade show exhibitor seeking to stand out from the crowd, or an event organizer aiming to create a memorable experience, with cutting-edge technology and a commitment to quality and sustainability, Displays2go provides versatile LED signage solutions that will illuminate your brand and captivate your audience.
Outdoor LED Displays: Make a bold statement and increase your visibility with our outdoor LED displays. These weather-resistant and vibrant signs are perfect for storefronts, billboards, and outdoor events. Whether it's a bright sunny day or a rainy night, your message will shine through.
Indoor LED Signs: Elevate the interior of your business with our indoor LED signs. From retail stores and corporate offices to trade shows and museums, our indoor LED signage solutions offer dynamic, attention-grabbing displays that will leave a lasting impression.
Large-Scale Poster Displays: Daisy-chainable LED posters allow for quick and easy adaption of advertisements and content depending on your current environment. Our large LED posters can be used as single units or attached together for seamless, large-scale presentations.
Illuminate your brand with brilliance and make a lasting impression with Displays2go's direct view LED signage and digital solutions. Browse our selection and find the perfect LED signage solution to elevate your business or event to new heights. When it comes to displaying excellence, Displays2go has you covered.