Buy The Right Displays That Fit - Shop Trade Show Booths By Size

---
What Size Booth Are You Exhibiting In?
10' x 10'
This is the standard trade show booth size. Our large selection of graphic backdrops, portable counters, and literature stands fits together perfectly inside a 10' x 10' booth.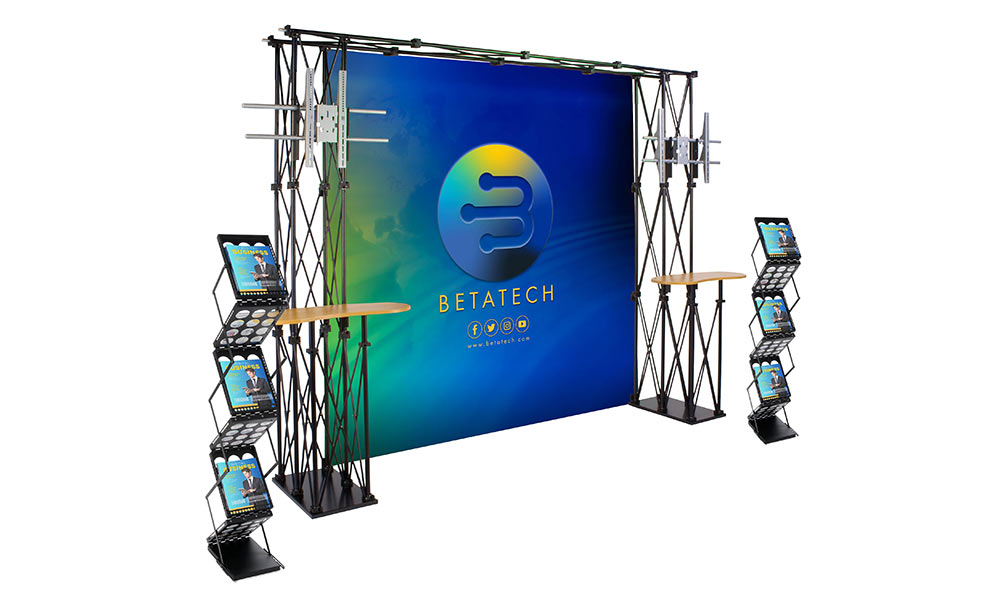 10' x 20' and Larger
This layout combines two standard booths that form a wider rectangular space, take advantage of 20' wide graphic walls for greater marketing impact! With booths of a larger size, creating an actual "environment" can transform the trade show experience, check out three-dimensional truss structures.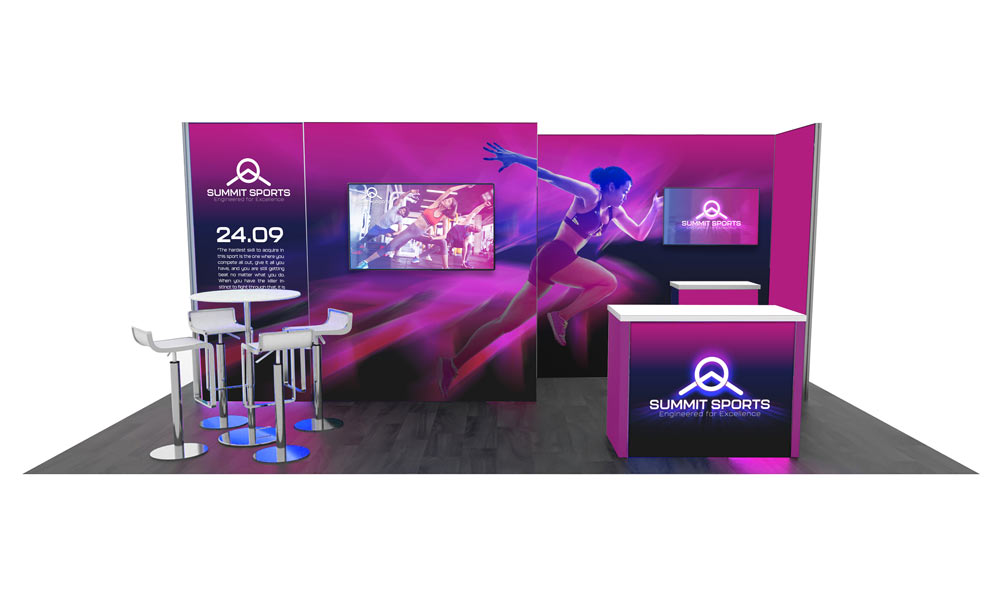 ---
Get Your Custom On!
Powerful Marketing Tools for Your Next Event
See how our customers are using these trade show fixtures to make a lasting brand impression. How will you use yours?
---
---
Learn from Displays2go
Explore Our Top Trade Show Articles & Guides
Frome our over 40 years of trade show experience we have created some useful articles and guides to help you with have an amazing show.


---

---